Weekend Roundup – 14/15th March 2015
As we get out of the gloom of winter and the hard trudge of winter miles, its seems as though Spring has finally sprung. Well maybe not in terms of the weather but certainly in terms of the results and mood of the MDCC members
This weekend the many facets of the club were in full display.
Saturday morning saw the Mid Devon Youth Cycling coaching session at the Velopark followed by the
MDCC Youth Awards  and Crazy Bikes session at Torbay Leisure Centre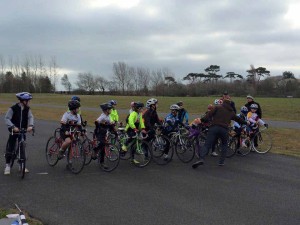 The clubs industrious spirit was in evidence at the Velopark as well with Alan Drury getting to work on the Clubs new Promo trailer with the new Cross washer!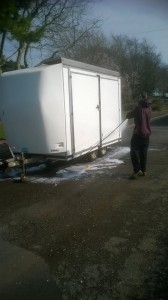 Saturday afternoon saw a gaggle of racers attend a Photoshoot in Bovey Tracey to promote the reprisal of this summer Bovey Carnival Criterium. Club Member Ashley Kent showed his skills with some amazing pictures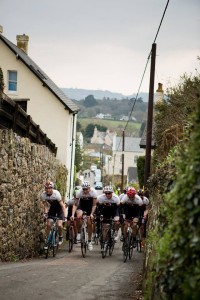 Saturday also saw rising young MDCC Starlet Joe Saunders in action at Ilton. Joe won the Under 16's race as he continues to build good form into 2015
Sunday morning saw 60 + intrepid Club members dropped off in Bude to ride back to Newton Abbot. Some members were so keen they rode there and back!  The ride passed smoothly, there were no crashes, punctures or mechanical's. Soup, coffee and muffins were  provided by the club at Kirsty's Kitchen in North Tawton – thanks to them for great organisation and food. There were many new members on the social ride  going over 50 miles for the first time, so a great achievement there. First group got back at 2.45 last group at 5.15. Thanks go to Sarah Lakey for organizing the day and Roger Hopkins for organizing the transport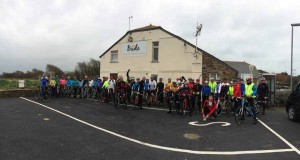 The Clubs TT riders were faced with a bitterly cold morning on the S26 nr Honiton on Sunday, 3 degrees air temperature was accompanied by a 20 mph NE wind, meaning a very tough gradual climb out to the turn followed by a rapid return home. Conrad measured his effort well to pull out a 30 second lead at halfway before letting it all out on the return leg to take the win by 1 minute and 7 seconds. A close tussle between club members Darin Dodd, Kevin Weymouth and Ian Deakin saw only 15 seconds separate them with Darin recording 24.32. Maria Weymouth recorded 29.39, and Francis McBride 31.50.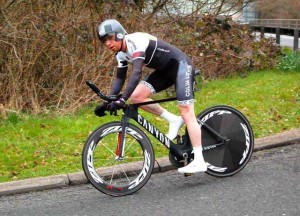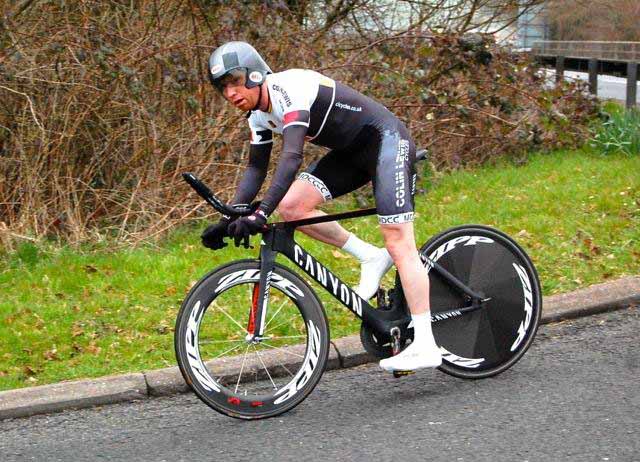 Immediately following the solo event saw MDCC duo Matt Langworthy and Ian Cullen take part in the 2 up event. The pair used their strength in numbers to good effect sheltering each other from the wind to reach the turn 15 seconds quicker than Conrad did, but losing that advantage on the way home to also record 21.09 to take the 2 up honours by 35 seconds. Their win means the club retains the district 2 up shield won by Conrad and Andrew Perkins since 2012.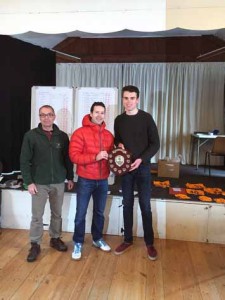 The club had a good representation as well in the 3/4 Modbury Road Race.  After a rolling neutralized section, the action started. Despite some attacks from the front nothing meaningful stuck and the 40 mile race saw the initial 80 riders slowly whittle down to a lead group of 20 or so rider for the last lap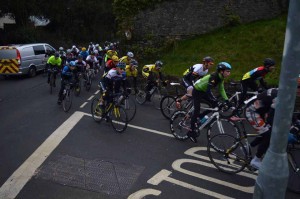 It was no surprise to see club stalwart and wily old fox Andrew Parker take the win in a 3 up sprint after they had distanced the main field on the climb into Modbury. Craig Hickson took 6th continuing his good start to the season and Julian Pittoco was unlucky to finish just outside the top 10 after starting his sprint early