Mid Devon Cycling Club is one of the South West's largest and most active cycling clubs. We organise fortnightly training sessions at Torbay Velopark cycling facility to encourage young people aged 8–18 to develop various cycling skills with an emphasis on having fun. We have 8 British Cycling coaches who deliver the sessions under the Go Ride banner in a traffic free environment. We support all cycling disciplines and promote local races in closed circuit, cyclocross and mountain biking.
Our youth coaching sessions are run on a fortnightly basis on Saturday mornings and cost £2.50 for 1 hour or £5 for 2 hours per session. Riders are split into age and ability groups. Riders learn the basic skills of bike handling and control, and progress through to bike racing and tactical knowledge.
MDCC Youth Academy Coaching 
Saturday 10:00 start time 
 
 
 
 
 
 
 
 
 
 
 
 
 
 
 
 
 
 
 
 
18th Mar
 
 
 
Wednesday 6:30 start time 
5th Apr
 
 
 
19th Apr
 
 
 
10th May
 
 
 
24th May
 
 
 
7th June
 
 
 
21st June
 
 
 
5th July 
 
 
 
19th July
 
 
 
2nd Aug
 
 
 
16th Aug
 
 
 
30th Aug 
 
 
 
13th Sep
 
 
 
27th Sep 
 
 
 
11th Oct 
 
 
 
25th Oct
 
 
 
Saturday 10:00 start time 
4th Nov
 
 
 
18th Nov
 
 
 
2nd Dec 
 
 
 
16th Dec
 
 
 
Groups
Novice racers to develop skills for cornering, group riding, sprinting, bike control, £2.50. (1 Hour)
Intermediate racers that have developed out of group one and are now working on developing skills at a faster speed including improving fitness levels. £2.50 (1hour)
Advanced racers working on the same skills development as in group 1 and 2 including higher level of fitness work at speed. £5.00. This group ride the right and centre sections of the track. (2 hours)
Membership costs £5 per year, renewed on 1st January. Benefits include:
• British Cycling qualified coaches delivering a range of sessions.
• Access to our coaching and racing events.
• Club kit at discounted prices.
• Free British Cycling membership in your first year.
• Regular events and coaching sessions for road and mountain bike.
• Trips to Newport Velodrome.
• Loan bikes available to new members.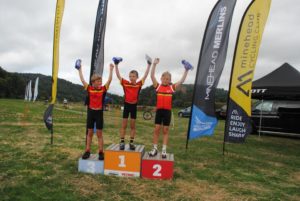 Our coaches are Level 2 trained and hold discipline specific qualifications in Road, Time Trial, Track and Cyclo-Cross. Riders compete locally, nationally and most of all have fun on their bikes!
We are always keen to welcome new members but before attending our coaching sessions please contact us so that we can confirm availability and answer any questions you have.
We are also keen to introduce as many riders as possible to racing and have developed a format of racing where we stagger the starts of the events so that the more experienced riders start a couple of minutes behind and have to chase the younger/ newer riders. This creates a level playing field for everyone and also builds on the group riding skills they've learnt in their coaching sessions.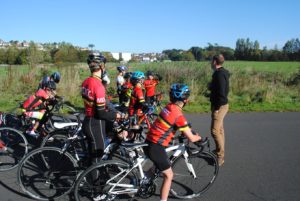 Club coaches will be on hand at the events to help any new starters.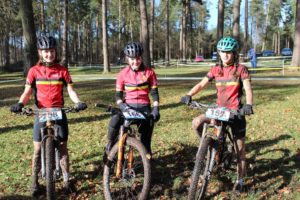 Interested? Please fill in the form below