Club Time Trial Calendar 2022
Club TT's
2022 Club TT Events are from Wednesday 26th April. First rider off at 1830.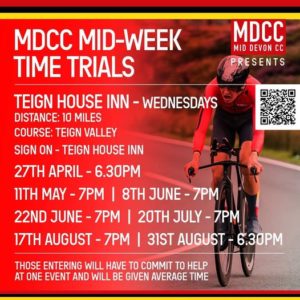 Enter online: https://cyclingtimetrials.org.uk/club-events?club_id=482
Under 18's do need a Parental Consent form which you can download here (one form is good for the whole season). In order for all events to take place the club requires support.