The Torbay Velo Park is the first dedicated cycling facility in the South West. In partnership with British Cycling, Torbay Council  built a 1.5 kilometre tarmac cycling circuit at Clennon Valley Leisure Centre TQ4 5JR. It's now run by the Leisure Centre.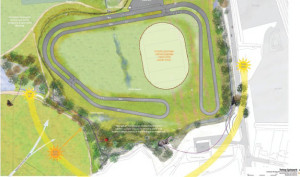 The circuit will be used for available for informal drop in sessions, school visits, club training sessions, coaching and competition. We anticipate that the facility will spark the public's imagination for cycle sport and that there will be a growth in the numbers participating in cycling, both as a pastime and as a sport.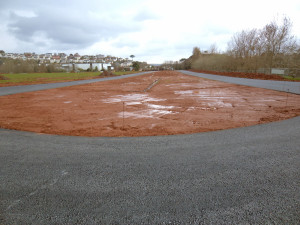 By now you should be aware that the Torbay velopark, a 1.5 kilometre traffic free facility has opened with a mass participation ride and competitive events taking place at the weekend.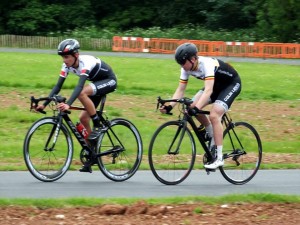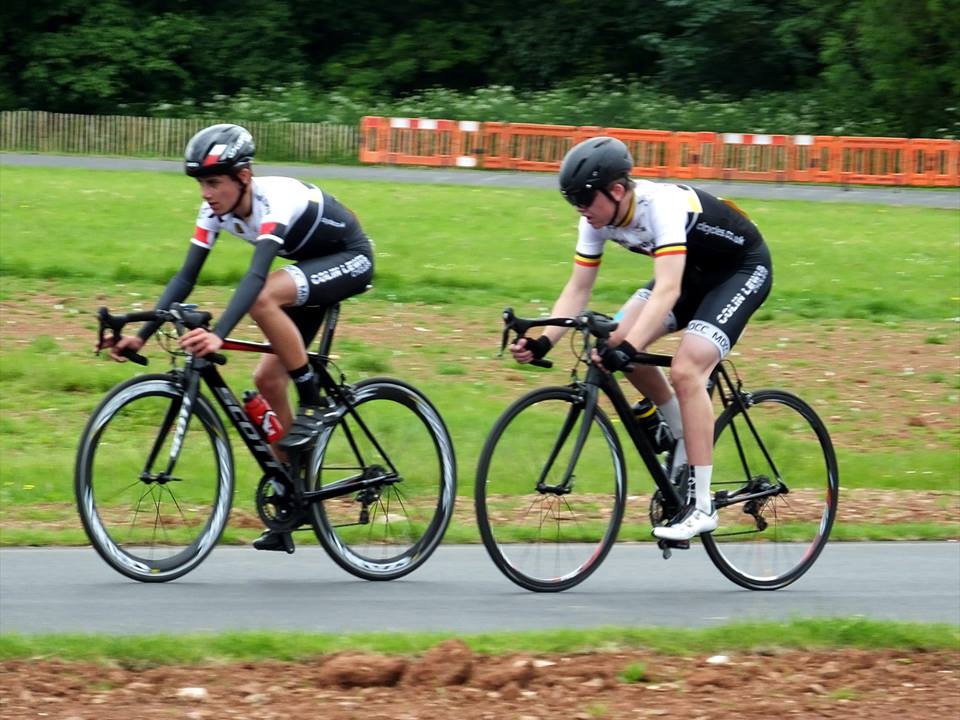 Through the winter months we will be holding regular youth coaching sessions on Saturday mornings please check our youth page for further information.
Information on Opening Times and Booking can be found here
Circuit racing is a test of stamina, fitness and tactical expertise with a large number of competitors riding in close proximity, commonly referred to as riding in a 'bunch'.
These take place on traffic-free facilities, either purpose built for cycling or repurposed motor racing circuits or airfields. Races begin from a standing start and are shorter than road races, often only lasting for an hour for senior riders. Closed road circuits often have demanding corners with lots of braking, accelerating and cornering, demanding power and riding skill. Often called 'criterium' (or crit for short), these races are most often part of a league that lasts all season, allowing riders to compete for overall victory.
Learning to ride safely and efficiently in a bunch is a fundamental skill to be developed at entry level. Skills learnt in Go-Ride Races (under 16yrs) will help to lay the foundations for riders to develop the tactical awareness and race skills needed for higher level competition.
At a higher level circuit racing is amazingly varied, the tactical options for a rider or team are almost endless and will depend on the specific layout of the circuit being used. This is what makes it such a wonderful and unpredictable discipline. Often the strongest teams and riders prevail, but the outsider who is prepared to take risks and commit to daring tactics always has a fighting chance
Open Youth circuit races are often up to 20km in length but distances in Go-Ride Races are much shorter, whatever the distance, on the last lap the first rider over the line is the winner!