2022 Totnes Vire – Race Report
OLIVER HURDLE made sure he was in the right place at the right time to earn the biggest win of his fledgling career when he won the Mid-Devon CC's flagship Totnes-Vire 2Day stage race.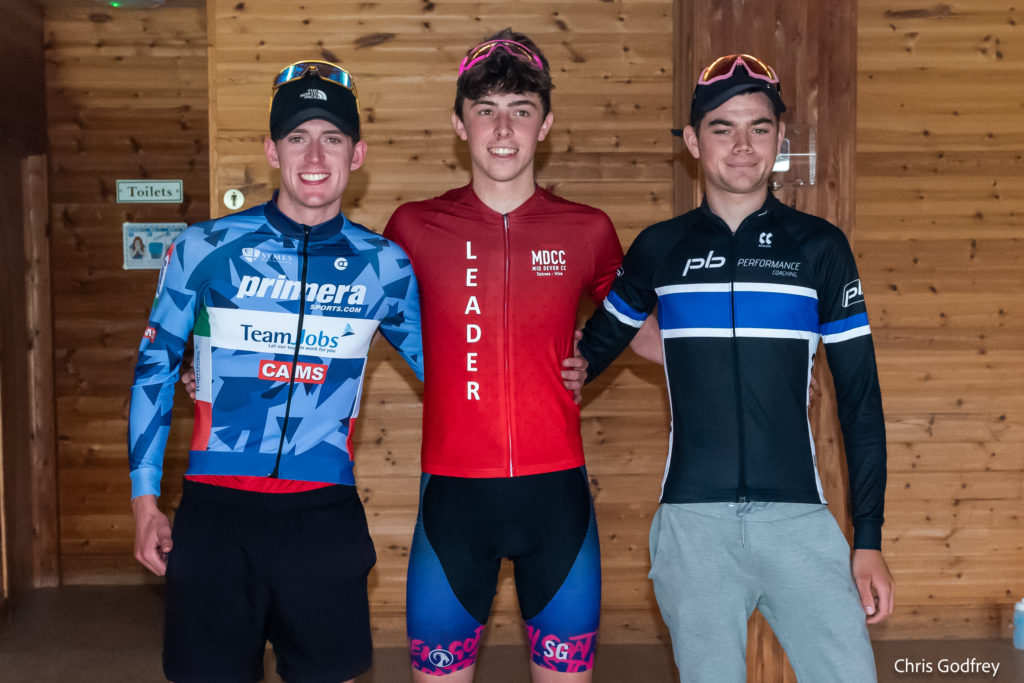 Loughborough University student Hurdle (StolenGoat RT), from Surrey, had given himself a chance by finishing sixth in the Second Stage Ken Robertson Individual Time Trial from Starcross up the climb of Mamhead.
Thirty-nine seconds off the overall lead going into the final 75-mile Roy Hopkins Memorial Road Race, west of Okehampton, Hurdle chased the key move some 15 miles out, near Roadford Reservoir, and formed a seven-man group which eventually won the stage.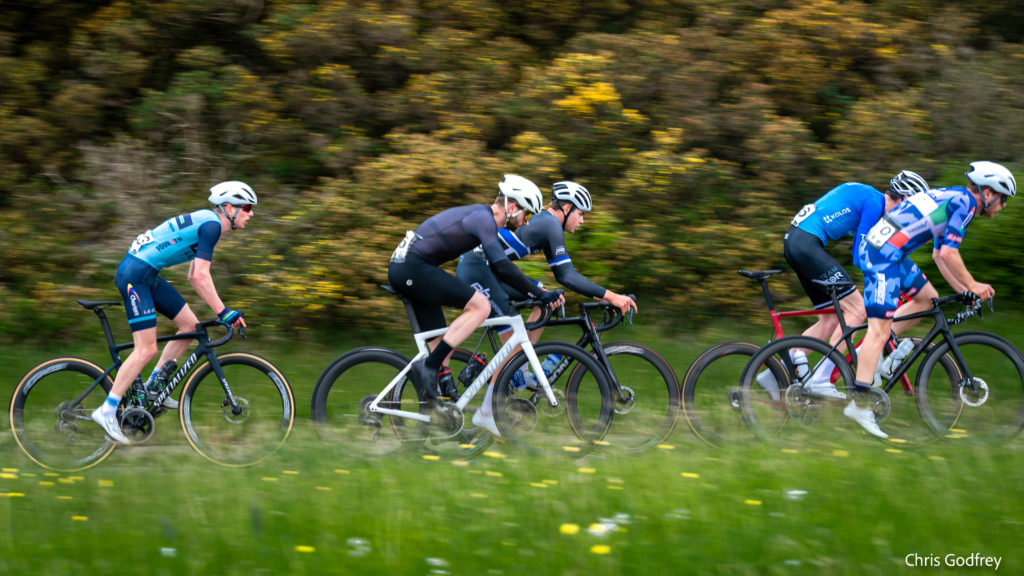 Conor McGoldrick (Richardsons Trek DAS), who had lost all chance with a mechanical issue on the first-stage Colin Lewis Criterium at Paignton's Velopark, showed what he might have done without that setback by winning the last stage in blustery conditions.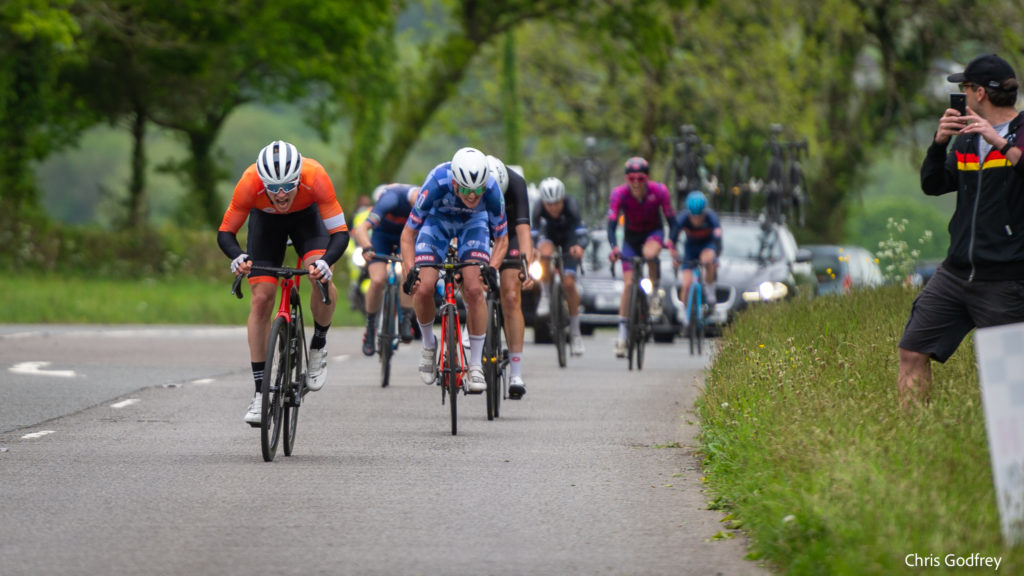 Ben Millar (Primera TeamJobs) was close behind in second and Stephen Bradbury of Cornwall's Saint Piran team third.
Hurdle was sixth, but that was close enough to clinch overall victory by just eight seconds from Millar.
The biggest 'home' hope, the Mid-Devon's promising 18-year-old Ewan Warren had also done a strong TT to give him a chance of podium place on the final day.
But he missed that decisive break and, although he led the peloton home with a determined sprint, he was just under a minute behind and he ended up a creditable seventh overall.
The organising MDCC had named the three stages after Lewis, Robertson and Hopkins, three great figures from the club's history who had all died recently.
Hopkins' son Roger was on hand to present Hurdle with his winner's jersey at the end of the event.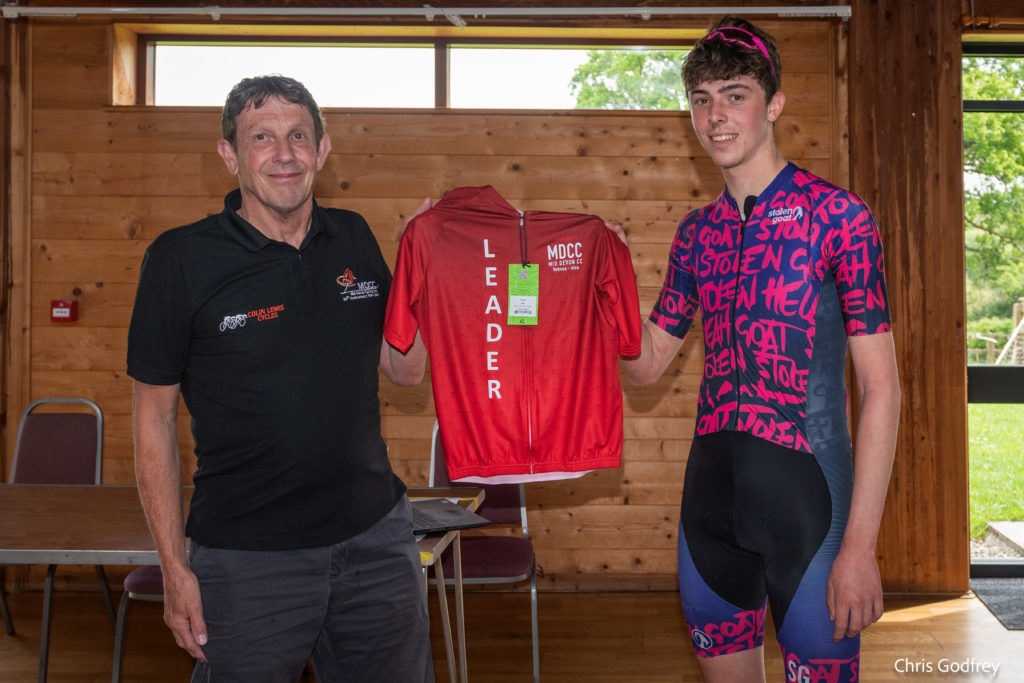 Results:
S1 – 1 Bradley Symonds (St Piran), 2 David Hird (Embark-Bikestrong), 3 Aaron Freeman (Richardsons-Trek) all same time;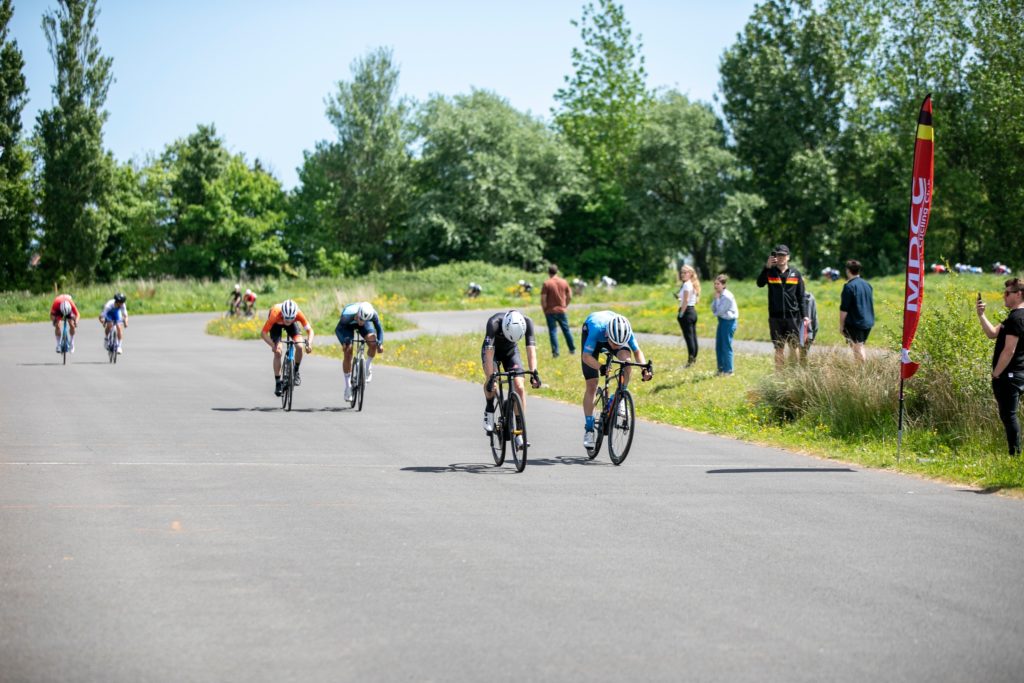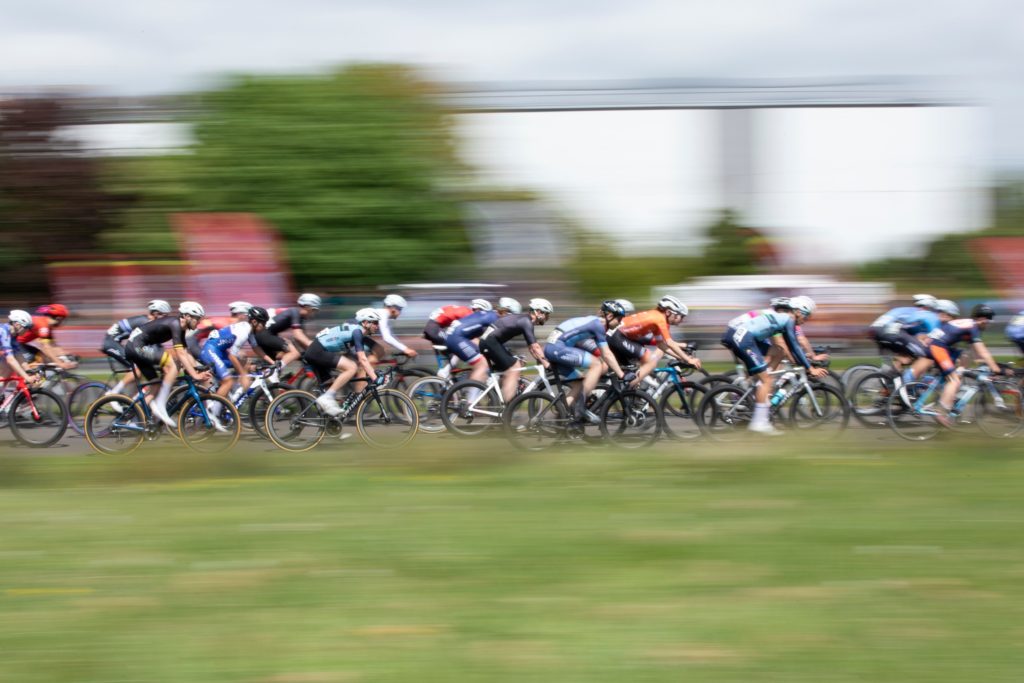 S2 – 1 Thomas Day (Soens U23 Development) 11.38, 2 Sam Clark (Train-Sharp Elite) 11.46, 3 Ed Morgan (Wales Racing Academy) 11.56;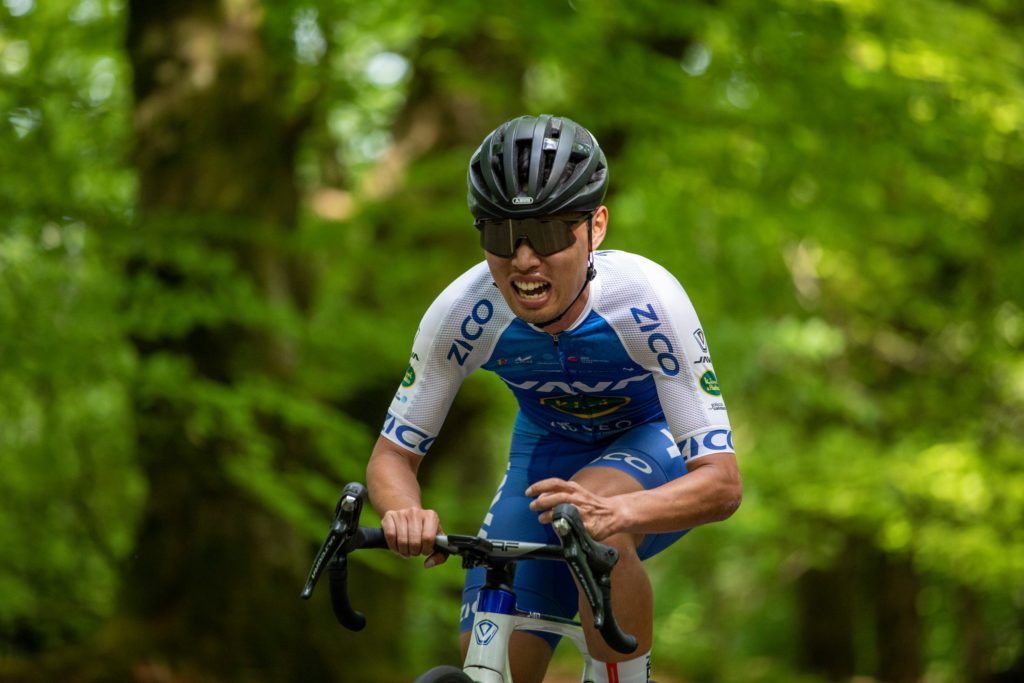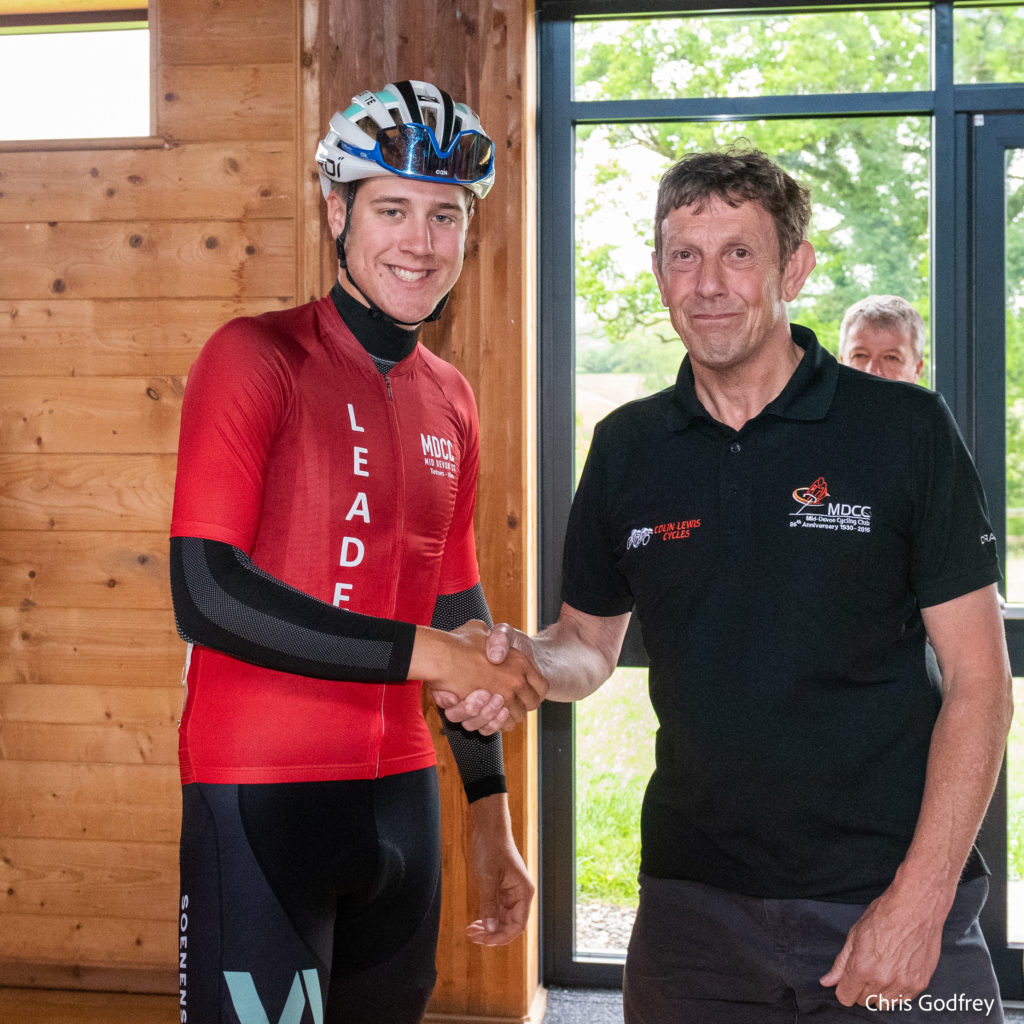 S3 Conor McGoldrick 2.21.22, 2 Millar, 3 Bradbury st;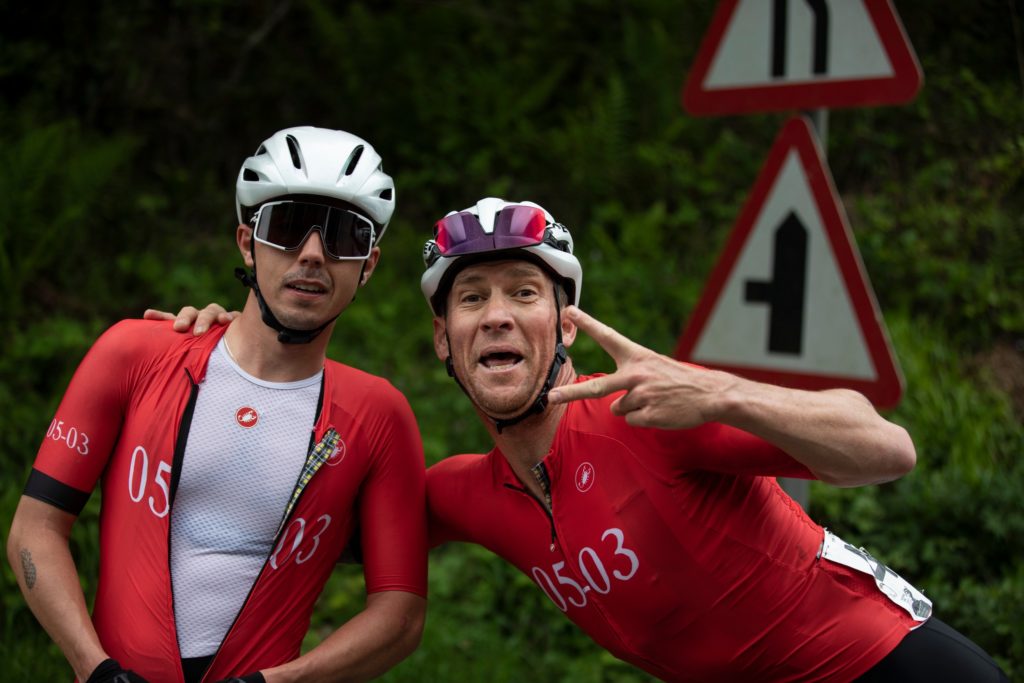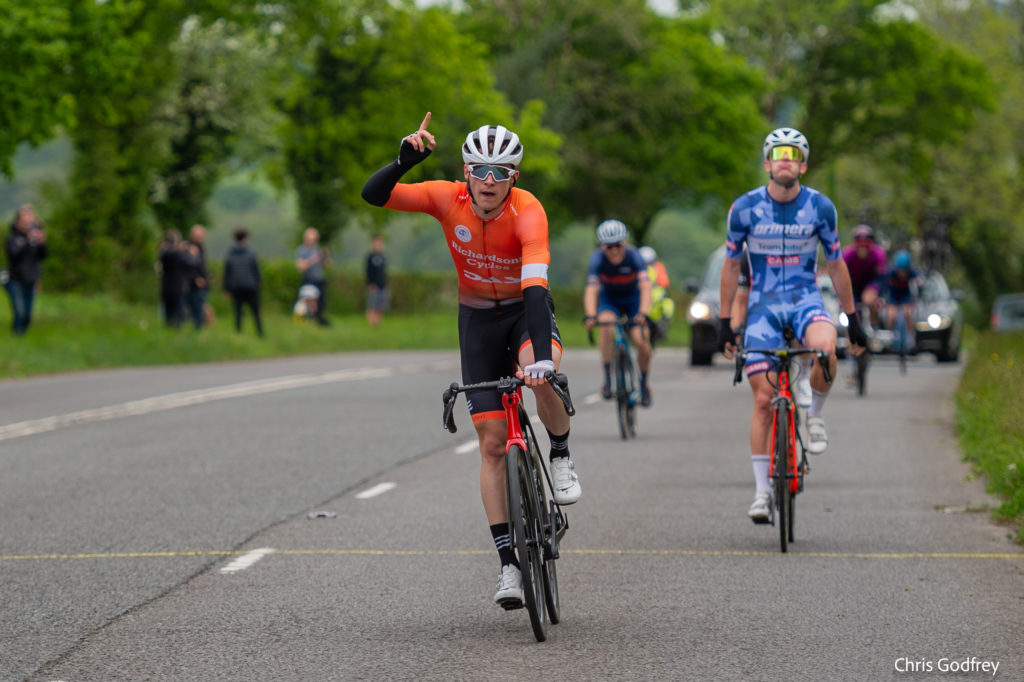 Overall – 1 Hurdle 3.42.01, 2 Millar @8secs, 3 Jacques Coates (Team PB Performance) @12, 4 Carl Jolly (73Degrees CC) @41, 5 Andrew Kirby (73Degrees) st, 6 Thomas Day @55.
Words Dave Thomas
Pics Chris Godfrey, Sam Nancarrow
Thanks to all helpers, SW NEG and BC Accredited Marshalls.
Supported by Dartmoor Classic https://www.dartmoorclassic.co.uk/
Leaders Jerseys supplied by Primal Europe https://www.primaleurope.com/