Race Report – Somerset RC Crit's Westpoint 6/3/15
Andrew Perkins early season run of good form continues with a third place in the Somerset RC Crit's, held over 40 minutes on the half-mile Westpoint circuit.
The event saw a maximum field of 60 take to the line in bitterly cold conditions with good representation from MDCC including David Noakes, Harry Loader, Steve Jones, Mark Coombe and Doug Arnold.  The rectangular circuit, based on the driver training centre includes a shallow 200yd climb which turns 90 degrees into a 100yd drag before a downhill section and a flat straight before the climb is tackled again.  The circuit always leads to very quick racing – taken once the hill was not much of a challenge – but repeated efforts always see it take its toll on the field.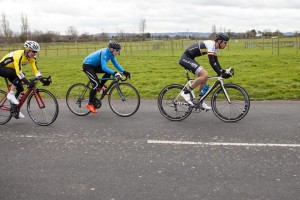 The race started at a frantic pace which caused an early split, with alternating attacks from the 3 members of the Primera – TeamJobs race squad.  After just 2 laps, Under-23 rider, Alex Hart of Primera had broken clear of a chase group of 6 riders including his team mate, junior Ed Hatfield and Perky.  The third time up the climb, Hatfield jumped away to join Hart and only Perky could follow them.  The Primera riders were very strong, Hatfield having won ten races last season and Hart a regular podium finisher too and with Perky's assistance, the break drove clear, lapping the main field after 15 minutes and catching a chasing group of 8 riders after a couple more laps.
Even after catching the bunch, the pace did not let up with the break maintaining a very rapid pace.  Into the closing stages, the Primera riders lifted the pace further to make attacks difficult.  Perky tried jumping clear with 3 laps to go but was unable to shake his two companions.  The final sprint up the climb was led out by Hart who took the win by a length, with Perky and Hatfield neck and neck up the finishing straight, Hatfield getting the verdict between them by a tyre width.
"That was brutal!" reported Perky, "The two youngsters were so strong.  In the early stages, it was as much as I could do to hold their wheels and contribute the odd turn, I started feeling stronger during the middle part of the race, but with two team-mates in the break, it was always going to be hard to get away.   I had a dig, but is wasn't to be and in the sprint they were simply too quick for me.  Happy with my ride though and a very good workout.  I rode out and am now riding home – which should get me some decent miles in the bank.  I'm doing the CS Dynamo 2-up next weekend with Matt Langworthy – I suspect that's going to be just as hard!".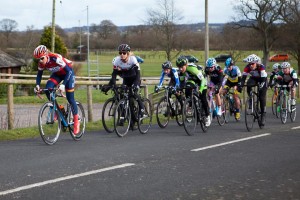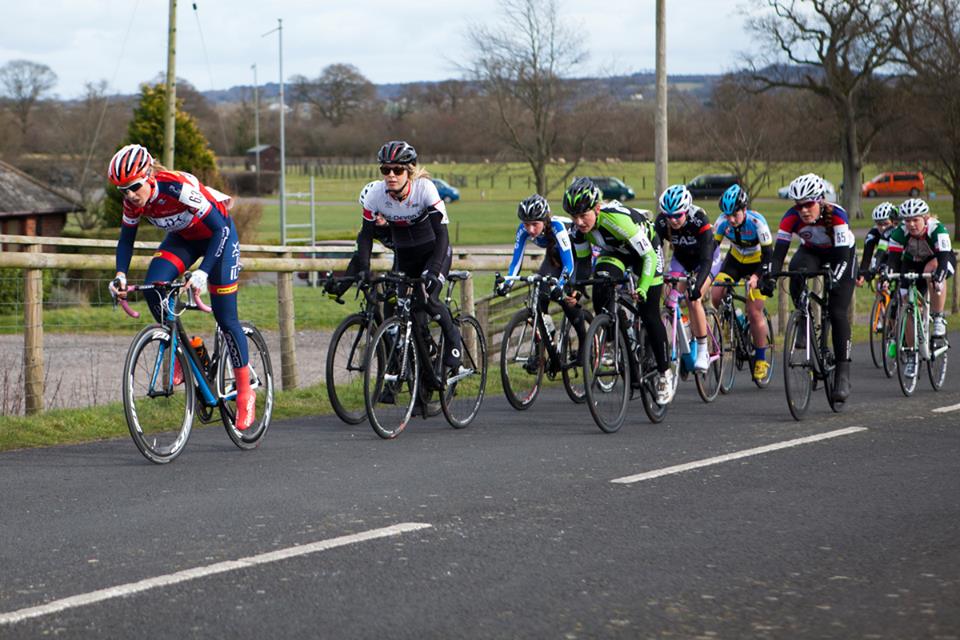 Mid Devon were represented in the other races too.  Juliet Elliott produced another strong performance to take 5th place in the ladies race and Brad Messenger secured a 6th place in his Youth category race. Andrew Hitchens came 13th in the E/1/2 race
Photo credit Dave Noakes