Primavera Road Race Results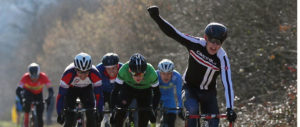 A bitterly cold morning in Hatherleigh saw the races delayed for 90 mins whilst the officials assessed the course and removed some icy patches. A tractor then decided to start hedge cutting adding to the excitement but we eventually got underway shortly before Midday.
The support race saw Mid Devon CC Junior Harry Birchill break clear of the bunch after half the race building up to a minute lead. He was then joined on lap 3 by 7 others who combined well to keep the bunch at bay. Harry easily won the sprint and demonstrated that he will be one to watch on the road after years of top level Mountain Bike racing. Tom Nancarrow and Oliver Yates came 2nd and 3rd respectively whilst Joseph Patrick won the bunch kick for 9th.
3/4
1. Harry Birchill, Mid Devon Junior
2. Tom Nancarrow
3. Oliver Yates
4. Andrew Kirby
5. Oliver Winwood
6. Andrew White
7. Timothy Flynn
8. Oliver Berisford
9. Joseph Patrick
10. Philip Cole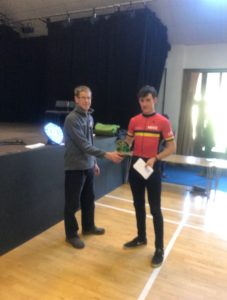 The Elite race saw one of the best fields that we have had for many years. Hot favourite was Somersets Marcin Bialoblocki now riding for Steele Davis Via Roma RT. Marcin bridged over to the original break including Southern Champion Matt Downie, Mikey Mottram from Morvelo and Lee Frost. This group stayed together until the run in to Hatherleigh when they broke up and Marcin came in victorious with Downie 2nd and Rupert Graham from Spirit Tifosi in third. Mid Devon's 2nd year  Junior Louie Priddle came in 17th and 1st Junior with team mate Harrison Wood just behind in 20th.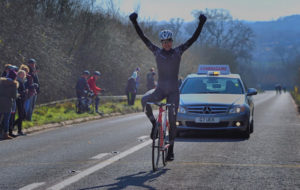 1. Marcin Bialoblocki
2. Matthew Downie @ 13
3. Rupert Graham st
4. Lee Frost @30
5. Mikey Mottram 1.28
6. Fred Scheske @1.35
7. Ed Laverack 1.40
8. Andrew Turner st
9. Max Stedman 1.45
10. Luke Nolan 1.50
11. Joe Harris st
12. Andrew Lawson
13. Neil Philips
14. Alex Fanshawe
15. Adrian Toole
16. Mark Perry
17. Louis Priddle – Mid Devon Junior
18. Tom Temple
19. Ross Holland
20. Harrison Wood  Mid Devon Junior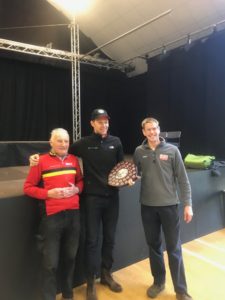 Thanks as always to Ken and the army of volunteers from inside and outside the club who make all of this possible.