Mid Devon CC Race Team – weekend season openers.
Saturday saw the Road Season start at the  Westpoint Arena.  University of Exeter Cycling Club promoted a series of races on the newly laid out course. Mid Devon saw success in all the categories with Anthony Jenkins and Jack Cooper 4th and 9th respectively in the 4th Cats. Mid Devon Junior Tristan Davies was 4th in the 3rd Cat, Hetty Summerhayes 2nd in the Womens and the evergreen Julian Pitocco  7th in the E/1/2
Men's 4th Cat
1st Martin Pearce
2nd Marlin Barea
3rd Richard Long
4th Antony Jenkins
5th Alex Joy
6th Simon Durant
7th Chris Cumming
8th Chris Howarth
9th Jack Cooper
10th Kelwyn Rogers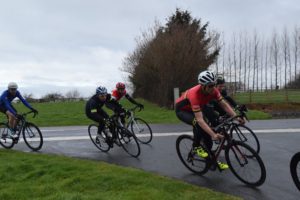 Men's 3rd Cat
1st Jenson Young
2nd Tom Nancarrow
3rd Phil Cole
4th Alistair Stubbs
5th Owen Prior
6th Tristan Davies
7th Rowan Ellis
8th Samuel Gaskin
9th Scott Fryer
10th Mark Szender
Women's 2/3/4
1st Tasha Reddy
2nd Hetty Summerhayes
3rd Nikki Toomer
4th Lilie Sanders
5th Sue Allen
6th Sarah Durrant
7th Lili Keau
8th Jean Ackford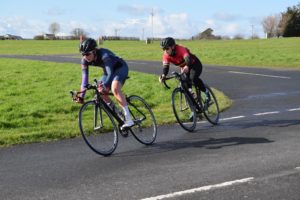 Men's E/1/2/31st George Pym
2nd Max Stedman
3rd Ashley Towey
4th Frederik Scheske
5th Alex Fanshawe
6th Max Moyles
7th Julian Pitocco
8th Martin Rowland
9th Joe Monk
10th Tom Nancarrow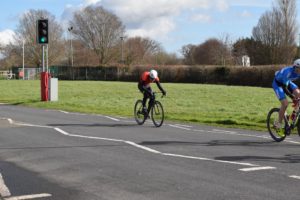 Sunday saw the action switch to the A38.
Ex Mid Devon CC starlet Matt Langworthy continued his fine form as he smashed the course record on the S4/10 in Buckfastleigh, Devon, despite far from ideal conditions.
The previous record was set by our own Conrad Moss in June of last year and stood at 19.02 but the 21-year-old from Newton Abbott, who finished third in the National 10, shaved eight seconds off that and the Saint Piran rider set a new time of 18.54.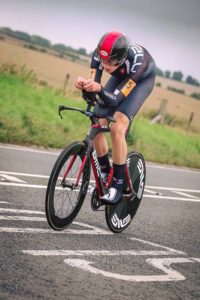 The course is an undulating one and although there was no wind, drizzle fell on the track and riders during the event.
Speaking after the event, Matt said: "I'm really pleased with the course record. It's a local course and a good test to see how I'm doing as my first race of the season, it's good to see what those numbers are.
"It was foggy but it cleared up and a few riders were quite quick. I thought an 18 was doable on this course but not at this time of year. I just felt decent when I got out there and it went well. I think it's the first 18 in south west, although I'm not sure.
"I'm mainly going to be on the road with Saint Piran, although I'm aiming to do some ttime trials in the summer with the National 10 and 25 being the main goals. Most of my training is focused on the road but I used to be time trailer and you never lose it, I just kept it ticking over, building in January and February."
A field of 33 riders tackled the event but there was a lot of quality on display and junior Mid Devon CC duo of Harrison Wood and Louis Priddle completed the podium.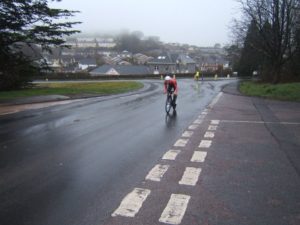 Wood completed in 19.40, 46 seconds down on the record and his team mate Priddle was a further 34 seconds off the record pace.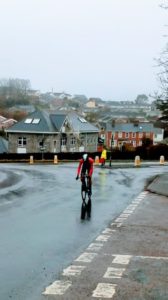 Top veteran rider on the day was Ian Cullen, also of Mid Devon CC, who placed fifth overall with a time of 20.34. James Tribble, also of Mid Devon CC, was second veteran in 20.39 and Paul Walshe (Plymouth Corinthians CC) was third in 21.21.
There were two women competitors, both also riding for Mid Devon CC, with Jenny Corser clocking a time of 23.56 and Maria Weymouth stopping the clock at 24.57.
(This report is copyright of Cycling Time Trials/Snowdon Sports. )
Results:
1. Matt Langworthy (Saint Piran)           18.54
2. Harrison Wood (Mid Devon CC)   19.40
3. Louis Priddle (Mid Devon CC)      20.14
4. Andrew White (Okehampton CC)  20.18
5. Ian Cullen (Mid Devon CC)           20.34
6. James Tribble (Mid Devon CC)     20.39
7. Paul Walshe (Plymouth Corinthians CC)   21.21
8. Nick Campbell (Mid Cornwall CC)           21.32
9. Mark Pierce (Tavistock Wheelers) 21.40
10. Ken Holder (City Cycle Couriers RT)      21.51
Women:
1. Jenny Corser (Mid Devon CC)       23.56
2. Maria Weymouth (Mid Devon CC)           24.57
Next weekend see the first Road Race of the season with the Mid Devon promoted Primavera.