MTB XC Champs – Newnham Park 24th July 2021
It's not often that you get to compete in a National Championships on local terrain so Mid Devon members made the most of the opportunity when the Mountain bike Cross Country (XC) champs were held at Newnham Park – Stripey Jerseys, gold medals, hot weather and a deceptively tricky course awaited.
Saturdays racing saw the Youth and Veterans (over 40's) titles decided with the best riders from across the country competing. Newnham Park is the spiritual home of British mountain biking having hosted numerous rounds of the Grundig World Cup in the 90's and in the 2000's National Series and National Champs. The course was decidedly un Newnham – missing were the challenging technical features and steep climbs and descents. In its place was a fast course  with a challenging "rock garden" area, the opportunity to carry speed into the features made for a different challenge and proved the undoing of many riders.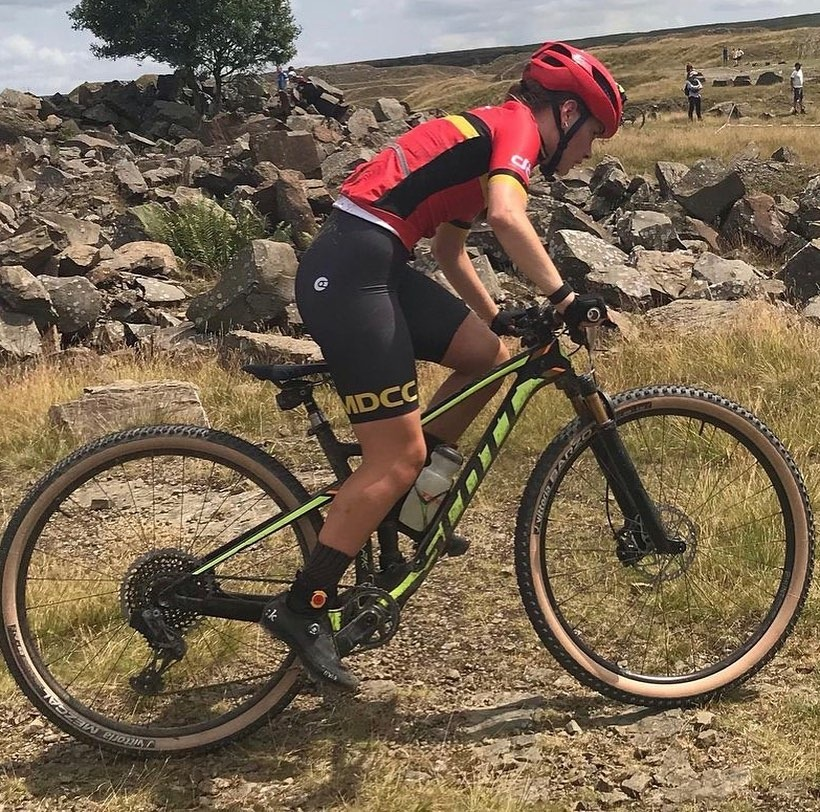 Katherine Kilburn claimed the Gold and Jackie Shute the bronze in the Veteran 50+ race a great achievement given the small number of mtb events they've competed in this year.
The clubs crack Youth Girls team (u14) were represented by Molly Lane and Grace Ward , lining up in challenging conditions – the heat and humidity was at its height, the girls did themselves proud with Grace riding a well paced race to finish in 10th and Molly overcoming an early crash to finish 11th . Both riders benefiting from the experience with the promise of more to come.
After a weeks break the Molly and Grace will be joined by Anna Lane and will be competing in the Exposure 24 / 12 mtb enduro at Newnham Park. They'll be one of the youngest teams relaying each other for 12 hours – watch out for the results
In the Veterans men race Steve Hodgson and Jamie Ward competed for MDCC with Jamie putting in some solid laps for an eventual 21st place on a hotly contested race.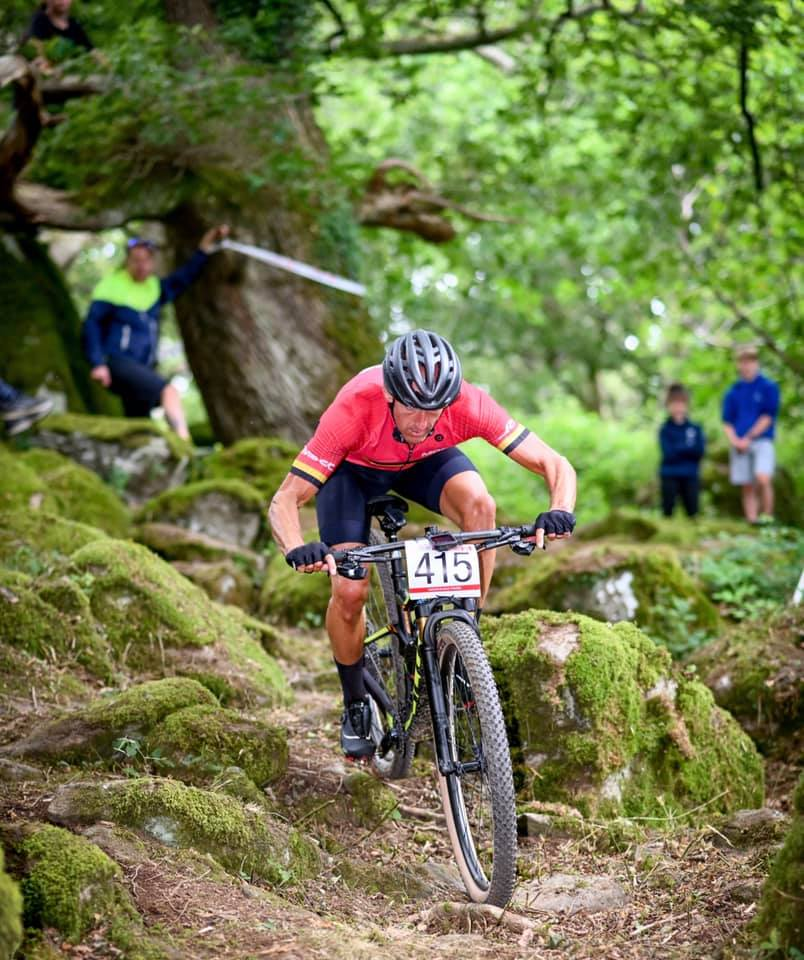 The next day former club member Harry Birchill took to the start line as pre race favourite in the u23 champs. Harry has progressed from local racing , national series to world cups and world champs and enjoyed the support that the club was able to offer via the Dartmoor Classic funds before stepping up to represent the Scott MTB team. In the early laps Harry's team mate Charlie Aldridge proved to be the main challenge , but Birchill prevailed and stormed away in the closing laps to claim a 4th National Championships Jersey