Mid Devon Youth – Summer Reports
Friday 16th August Started a big weekend of racing for MDCC and the club is hosting both events.
4 youth riders rode in some difficult conditions made by the weather on a yet again a great course. Thanks Steve!
Under 8 Maddy came in 3rd in her best race of the year once she got her head around the course.
Under 10 Arthur Oliver made light work of the conditions coming in 1st Bayley came in 2nd both boys really enjoyed the course.
Under 12 Ben show his strength training is paying off by winning, lapping all the other under 12 riders.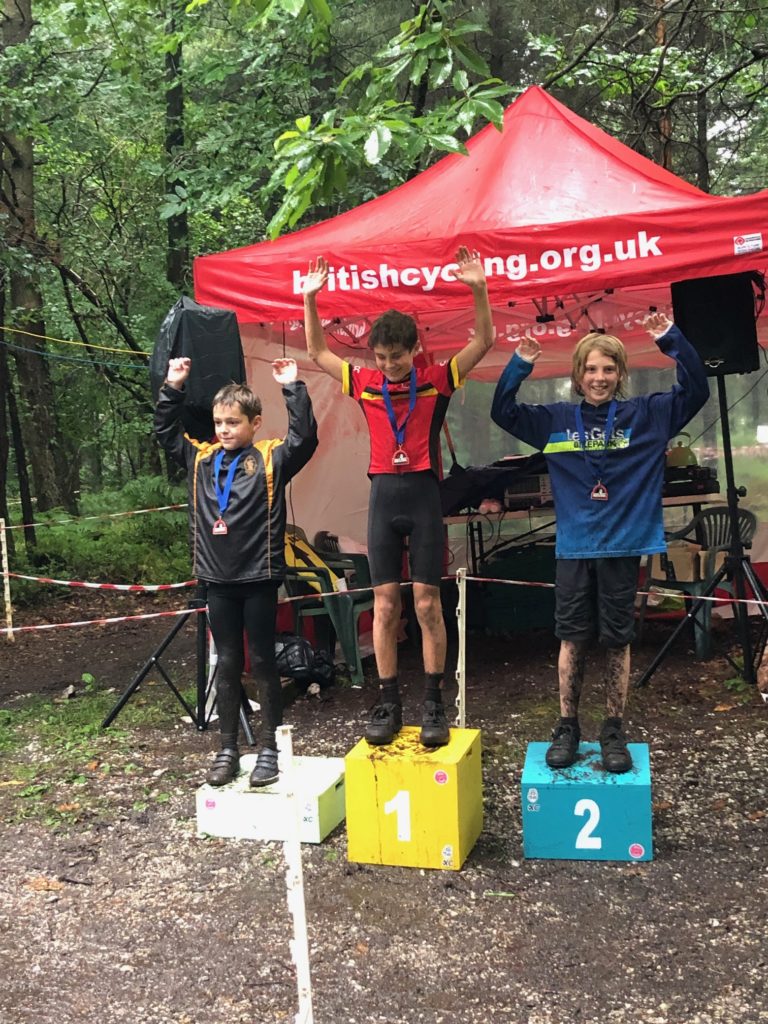 On Sunday 18th August Mid Devon Cycling Club hosted Paignton Regatta criterium which has a long and proud history. Past winners of the Elite race include Marcin Białobłocki, Chris Opie and our own Andrew Parker!
Mid Devon youth carried on their successful season with under 8 Maddy Woodger coming 1st.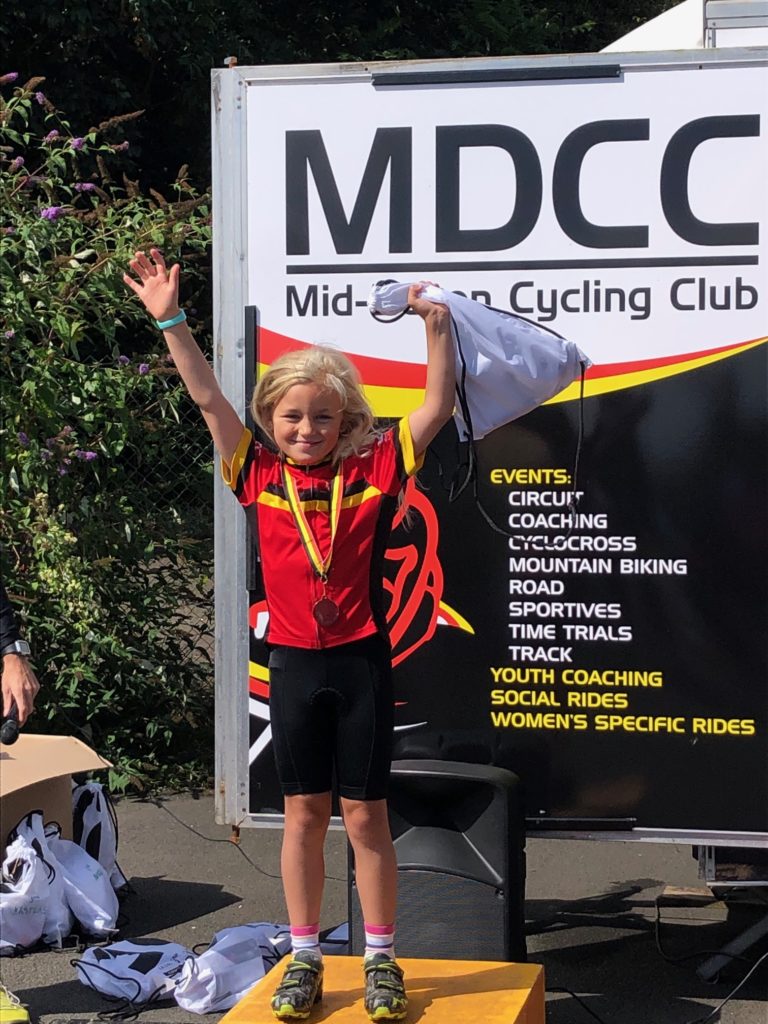 In the under 10's boys Mid Devon dominated the race taking the top 4 places, 1st Bayley Woodger 2nd Matt Holmes, 3rd Arthur Oliver and 4th Jacob Start.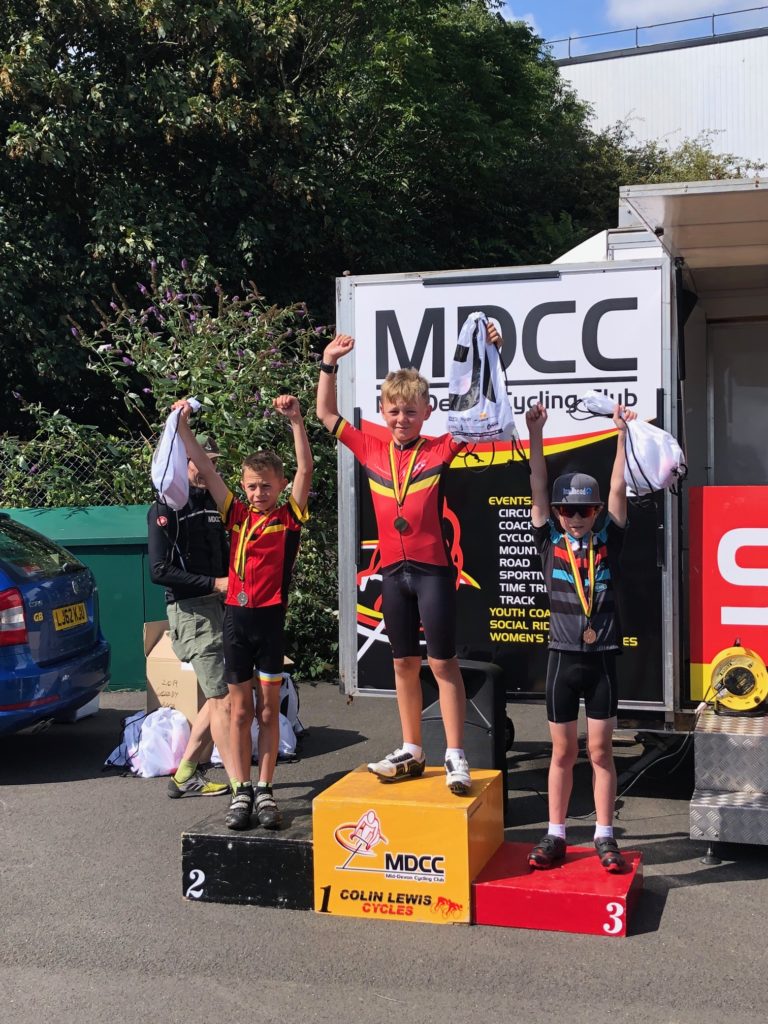 Under 12 boys Joseph Edwards was 4th, Under 12's Girls Aine Graham came 1st. Under 16's competitive field was the 2nd largest racing field in the South West this year with 3 Mid Devon riders in the top 10 Morgan Gibson-Clay and Reuben Heal worked hard in the front group dropping riders every lap with 5 laps to go there were 6 of them, it went down to a sprint and Reuben planned to lead Morgan out it did not go quite to plan but Morgan still got top spot and and Reuben was 6th Callum Start was 8th. Reuben was 6th Callum Start was 8th.