Jamie Ward 24/12 – MTB Champs
 I entered this years 12 hour solo champs quietly confident of taking the jersey, I've always done well at Newnham as the course suits me and with a shortened lap tactics would be crucial.
Having done a few 12/24 hour events I knew that over planning a long race such as this is not always the best idea as you sometimes need a bit of luck to see you over the finish line.
The plan was to make the most of the short course and go full gas until I had gained a lap on the whole field then sit on the nearest rivals wheel marking any moves, all was going to plan after a great start and I was well up before the first mechanical struck followed by several more.
A succession of split tyres and a punctures followed by drivetrain mishaps would see my earlier time advantage slip away and once again like in so many other races I was chasing the lead.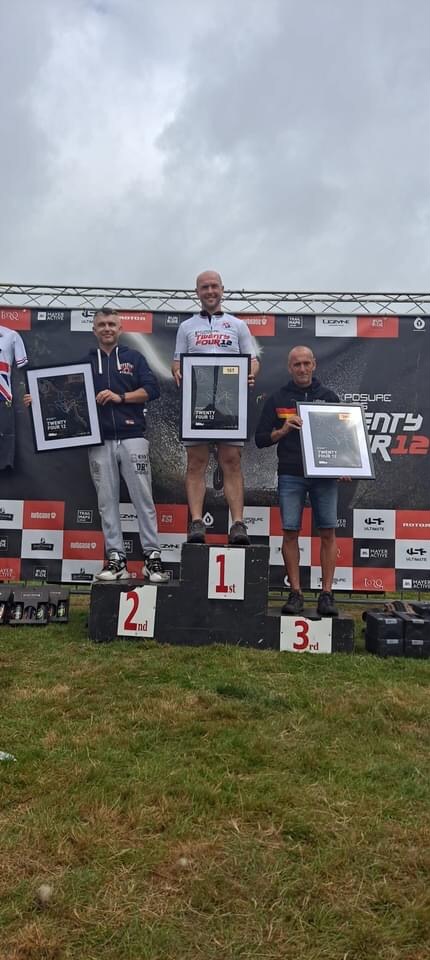 After 6 hours of riding I managed to get up to 3rd spot but with a lack of accurate time keeping from the organisers we couldn't work out if I was 2 or 20 minutes off the lead, this was so frustrating and not what you need deep into a race like this, I decided to consolidate 3rd spot and see it through to the end.
I'm pleased with a podium finish and enjoyed the buzz of the 24/12 crowd which we've all missed over the last 18 months, it's great to be back racing the big ones again it's just a pity the season is almost over.