A group of 10 or so Mid Devon riders headed up to Somerset to ride this Sportive on the 5th March. Its a smaller event but very much focused on rider experience and ran by some long terms friends of the club. They describe it as:
Our 2023 'OMLOOP' route is based on 2020 route which you all seemed to think was a cracker – a few small tweaks and improvements for 2023.
You'll also carry a brevet card and physical signage will also be on route. This very early season opener is held at the start of the Spring 'cobbled classics' season. Routed on tarmac but on back lanes with similar parcours that you will see being raced on E3 Harelbeke, Ghent-Wevelgem, Dwars Door Vlaanderen or Tour of Flanders.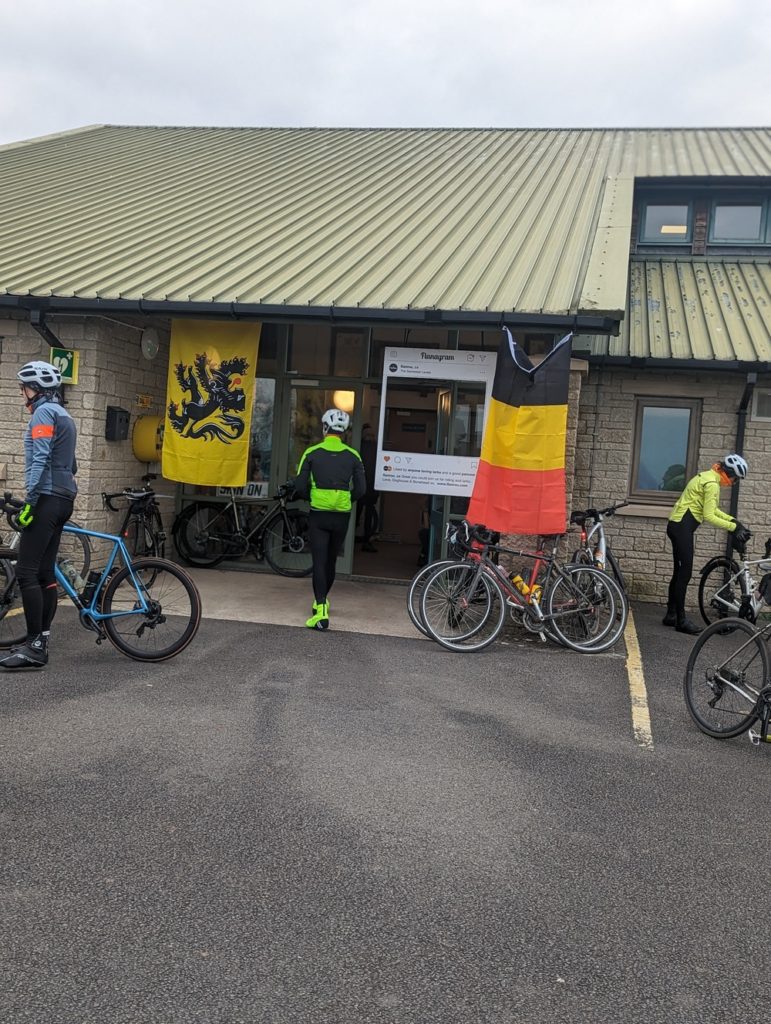 Perfect hard surface training if you're heading out to one of those Flandrian fondo rides or just looking for winter motivation to get your season off to a flying start… there will be a Belgian flavour at the spacious and warm hall to welcome you back in too. Very restricted numbers and as always our own physical route signage and Brevet Card will help guide you around.
We had use of the club van so 4 of us made the trip up in that (thanks to the club). It was a cold day but dry and not windy so almost perfect. Loaded up with coffee and fig rolls provided by the organisers we set off in the first group at 10 am.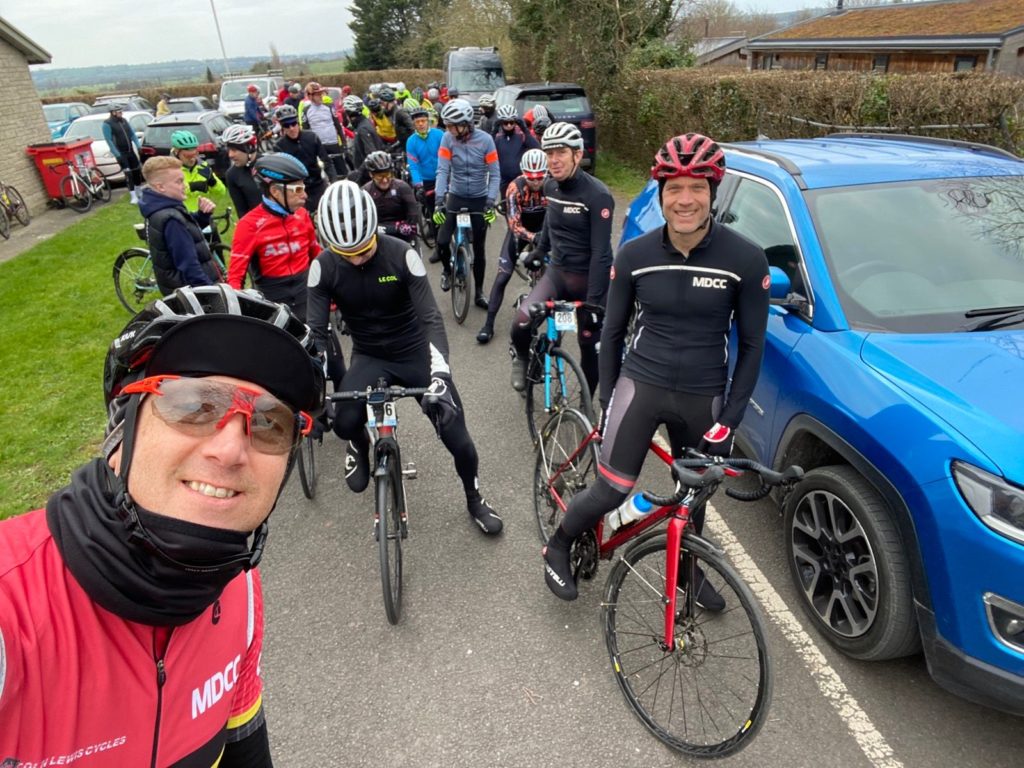 After an hour or so of riding steady, a few of the "bergs" saw the riding pace increase and before we knew it we were full gas across the levels near Glastonbury for 90 mins – it really was a Belgian experience !
The feed station was welcomed as a chance to get some coffee and cake and recover from our previous efforts. The final part was ridden at a steadier pace and we just had the final few "bergs" before the finish. A choice of Jacket Potato or Rice Pudding (or both if you liked) was available at the finish and a chance to get warm and recount the stories of the ride.
An excellent day out, thanks to the organisers – we would all definitely recommend it and they also offer a Gravel route in the Summer if that's your thing.