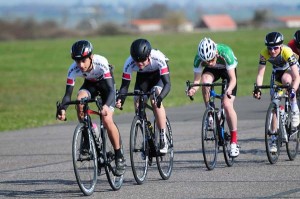 We have moved – now at the Velopark!
 The next series of coaching sessions will take place at Stover School TQ12 6QG on Wednesday evenings at 1830.
We have three ability groups, group 1 for the youngest riders group 2 is intermediate and group 3 advanced riders. To progress through the groups attend regularly and pick up the coaching points. Our coaches feedback on  rider development and will advance riders through the groups.
The dates are 2nd, 16th , 30th April, 14th , 28th May. Groups one and two will use the car park and grass areas, whilst group 3 (the older children) will take to the quieter roads at the back of the school. We would encourage parents to join us on this ride and there is the option to join in with group 2 if the road ride is not appropriate. Everyone will meet at the entrance for sign on. We look forward to seeing you all there