Velopark – Womens/Youth Races Updates
Mid Devon CC hosted the first of its three race series for youth and women at Torbay velopark on Thursday 26th June.
The event featured 29 MDCC members amongst the 45 rider field. It was great to see so many riders enjoying the circuit and putting into practice the skills that they have learnt at our regular coaching sessions. For many it was their first taste of competition and the super smooth surface led to some really fast racing and lots of smiling faces.
Major results were Ed Selwood in the Under 8's leading a clean sweep of mdcc riders, U12's Will Peneny leading home a further five mdcc riders for second place behind One and All's Toby Peters, U10's Bailey Tribble taking third place in his first competitive event, Jamie Plummer 2nd in U14 and Joe Saunders 2nd in U16. Rosa Tibbets 1st Girls U16 and Lexi Dart 1st Girls U14.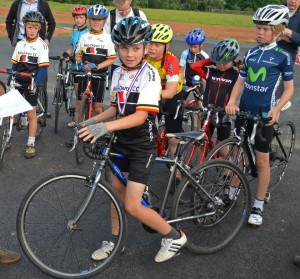 Many thanks to all the parents that made the event run so smoothly !
In the women's event nine riders took to the start line and enjoyed close quarter racing , with the winner Helen Mackie emerging from the group to secure the win in the finishing straight, MDCC's Nicky Quant and Elaine Mason took second and third.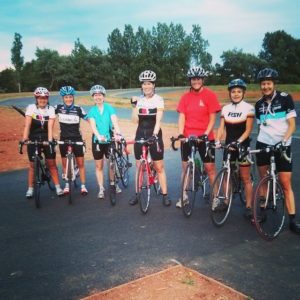 The next event in the series takes place on Wednesday 23rd July