Press Release following our most successful Dartmoor Classic to date!
Glorious sunshine brings out cheering crowds to welcome Dartmoor Classic cyclists
Cloudless skies and cheering crowds greeted almost 3000 cyclists as they crossed the finish line of the Dartmoor Classic cycling sportive at Newton Abbot Racecourse. The event, which attracts cyclists from all over the country has become one of the premiere cycling events in the country and is regarded as one of the toughest cycling challenges in the UK. Participants set out from the racecourse on either a 67 mile or a 107 mile route across Dartmoor. The Dartmoor Debutante is a smaller event which runs alongside aimed at women new to cycling.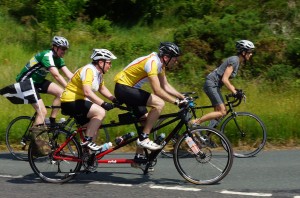 One of the hallmarks of the event is the warm welcome cyclists received from the people of South Devon. Tracey Quintana-Parker who travelled from Bristol to take part in her third Dartmoor Classic said "On the course, the people watching from the side of the road, clapping their hands and offering shouts of encouragement gave me the push to go that little bit more. The scenery of Dartmoor, great weather, people cheering by the roadside and great event organisation, all made for a superb day out on the bike!"
Tamasine Corney who rode the 107 mile route two years after being diagnosed with Cystic Fibrosis and only started cycling at around that time posted the following on the event's Facebook page "Job done. Bronze Medal… Another huge vote of thanks to everyone involved in making this event what it was today. It was brilliantly organised… To my cystic fibrosis diagnosis 2 years ago – blow it up your trousers!"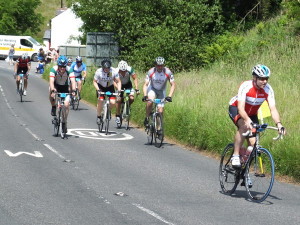 Dartmoor Classic organisers were equally thrilled with the support the event received from the people of South Devon. Ron Keegan who has been heavily involved in each event since it's inception in 2007 said "the Dartmoor Classic is a big event which really helps put Newton Abbot and Dartmoor on the map. The 'Classic' has been in my blood for nearly 9 years and I'm stepping down now to hand over promotion of the event to others in the club. As I stood in the grandstand at the racecourse watching finishers come I took a moment to take in the atmosphere; the sight was absolutely awesome. A huge crowd were enjoying the sunshine, either relaxing on the grass or lining the barriers to cheer their loved ones home, while being entertained by some cracking live music."
The date is yet to be set for next year's event, but the success of the 2014 event has set the bar high.