Troy Wheeler – Fully Sussed Summer Series
New member and Junior MTB racer Troy Wheeler reports on his latest race:
Last weekend saw me at Fully Sussed – 'summer series'. This event was known to be your typical grass and roots XC event, fast climbs, and some great single track. Despite the continuous rain in the day – the track held its dryness (And luckily the weather stayed away from us for the race!). I went out in the early evening for a practise lap and soon came to realise my legs seemed quite stiff! I worked them off with a higher cadence. The track was smooth, flowing, and hardworking. I knew there would be great racing this evening.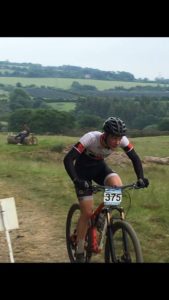 At around 7:15 our race began; with some big local names behind the line I knew I was in for an hour of pain! As the whistle blew I went with my typical race plan of attack off of the start, it worked which gave me a good lead by the end of long hauling fire road climb, unfortunately I suffered a mechanical on the first lap causing me to drop to mid pack.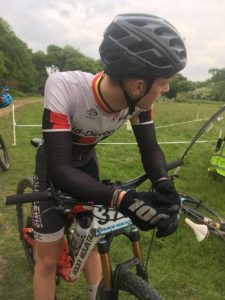 After the 1st lap I knew I had my work cut out. I climbed back up to 1st place senior, where I then unfortunately suffered another 5 mechanical s through the race, all due to a broken clutch on the rear mech! I ended in 3rd place, this to me was acceptable due to the circumstances. All in all was a brilliantly fast and flowing track. Great event put on by Fully Sussed.
Thank you to MDCC for the support.