SW Cyclocross Round 1 – Powderham Castle
Sunday 1st September saw the opening event of the South West Cyclocross season with round 1 of the series taking place in the grounds of Powderham Castle. Jackie Shute, Robin Delve and a legion of helpers organised the event on behalf of Mid Devon Cycling Club.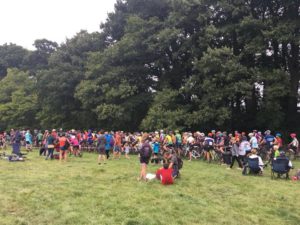 Robin put all the experience that he's gained racing cross around the world to good effect by creating a challenging course which made the most of the terrain available. The course featured technical sections, tight corners, power drags, running boards, changes of rising surface (grass, gravel, tarmac and loam) and a tricky copse to navigate through. Which all made for a classic course, which received praise from competitors and spectators alike.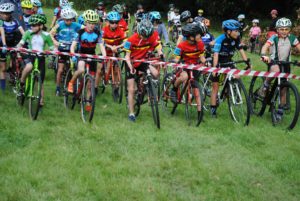 Cyclocross as a fun off road sport which appeals to all the family. One of its features is the number of youth riders that compete with riders travelling in from Cornwall and Somerset to swell the under 16 races to 90 participants.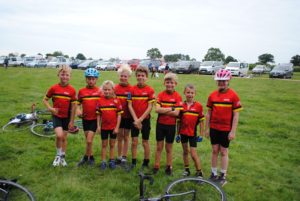 The club was well represented and there were some great results across the age groups from Maddie Woodger in the under 8's race, Ellie Birchall (1st U10 Girl) Mathew Holmes (3RD U10), Jacob Start and Bayley Woodger, Aine Graham (U10'S) Ben Goldsmith (3rd U12), Henry Birchall (5th U12) and William Birchall (U12's)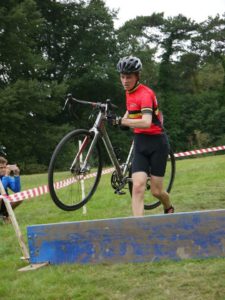 Meanwhile in the U14/16 race Sol Drury made a welcome return to racing taking 3rd place in U14, and was joined by Dylan Gorrin, Angus Graham and Ed Selwood, Callum Start and Ewan Warren shone in the u16 race.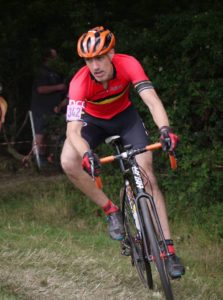 The final race of the day was the senior race with 110 riders gridded at the start line, the race was fast from the gun and with a lack of rain in recent weeks the ground was running very quickly. MDCC had great representation with thirteen riders. First club rider home was Andy Parker in fifth and steadily working his way through the field, other notable mentions were Tristan Davies 2nd in the Junior race and Nicky Quant 7th in the women's race.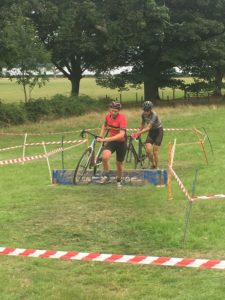 Attention now turns to the next round in Taunton where both Jackie and Robin get the opportunity to compete for honours.
Many thanks to all who helped on the day