Saturday Club Gravel / Sunday A Ride – Dartmoor Weekender – 4/5 Feb
By popular demand this weekend has two stages of Dartmoor action led by our own Ian Gaffney. Bonus points if you complete both !
Saturday 4th Feb is the monthly gravel ride starting from the Foxtor Cafe at Princetown. Route below, expect 2 – 3 hours of riding followed by Brunch at the Foxtor. Hopefully this one passes without incident (heal fast Sean x)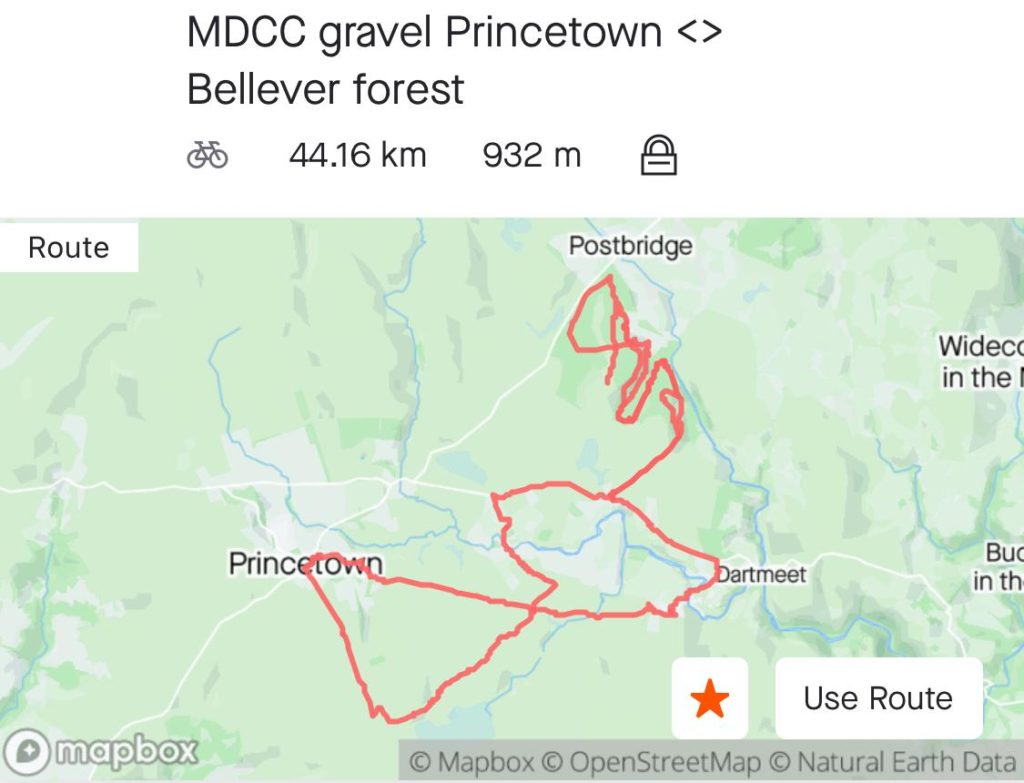 Sundays A run/Race team training starts at Abbrook 9am as normal.
It's the Dartmoor classic route to Hexworthy, then Dartmeet and through Bellever Forest up to the Warren House to then descend down to Widecombe.
Its 70km to the cafe and then a few options back depending on how people are feeling.