Race Report – Harrison reflects on the Totnes 2 Day
Stage 1 consisted of the Haytor hill climb. Something I was looking forward to having ridden it several times with Ian Cullen during training rides. On the Thursday before I headed out for a recce of it and did a pb on the hill and 16th overall. Only just behind the Tour of Britain times so I was looking forward to seeing how I'd go.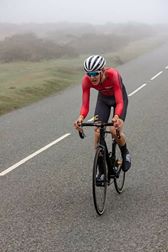 I completed my warm up and was ready to rock. I started off steady ish, but pushed on hard up the steeper section before cattle grid. I then did this similar technique the whole way up. Very hard on steep, back to around threshold on the flatter parts. This worked and I rolled in 4th with 13.31 which I was chuffed with. The support from club members on the hill was great and really helped me to push right to the very end!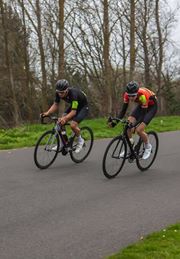 Stage 2 was the Velopark crit. My aim was to hold my position right at the front and go with some moves. This worked and I remained in pretty much the top 5 or 10 the whole race till right toward the end when the sprinters began positioning themselves so I slipped back to avoid the carnage.
Stage 3 was the final stage. I was still 4th on GC. Not much happened early on in this stage other than St Piran controlled the race not allowing anything to go more than 20 metres up the road. Then will from St Piran attacked with a couple others. They then shut down the race and the yellow jersey was forced to chase. With under 1 lap to go on the long climb. Bialoblocki attacked. I went with him but he was just too strong and simply rode away from me. I looked behind and the bunch were chasing but not super hard. I knew he'd gone at this point. I then tried again with around 5kms to go with Alex from St Piran. We got a gap but because I was 4th on GC I was chased down hard by the bunch. In the end I rolled in 17th in the bunch which was very depleted with only around 45 finishing!
In the end I came 7th on GC and 1st junior. It was great to represent the club and show the colours of the club within this race at the front and up there on GC. Thanks to everyone from the club for the support and help running this event. It's fantastic and the race wouldn't happen without you! Next up I have E3 Harelbeke UCI 1.1 over in Belgium which is one of the biggest one day events over there so hopefully I'll have some good legs from the Vire!
Thanks for reading.