Race Report – Harrison guests for HMT International Junior Team in France
Gp de Cherves.
Final round of the French national series! Once again I was offered a guest ride by HMT in this race. The biggest race on the French national series. 130kms long with 10km circuits to do. Rolling terrain, narrow lanes and then wide open exposed roads was going to make it tough! The race began and it was a chopper fest. Riders crashing and riding into other people. I realised I needed to get up the front so I did. I attacked after around 20 kms into the crosswind section and bridged the 30 seconds gap to the break. A strong 10 man group formed as we drilled it hard for several laps. Each lap I collected the king of the mountains points which was very satisfying!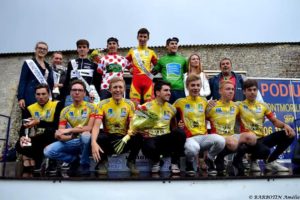 With 20kms to go I attacked and held a 15 seconds gap for around 10kms but was bought back. I had 1 match left so I waited for the sprint from the break of around 20 riders at this point. I came in 12th! Won the King of the Mountains and won the most aggressive rider award! Very happy with that as there was some good riders racing!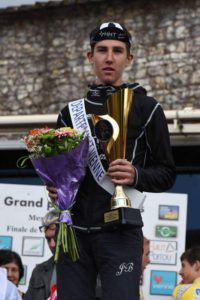 Rondes des Vallees UCI 2.1 stage race.
The biggest category race you can do as a Junior. This saw the best riders in Europe take to the start line to form a 190 man field. The race on Saturday started hard and fast! I avoided all crashes and got myself to the front which in a UCI is very hard as everyone has the same idea! I attacked and bridged to the break to form 5 riders. I sadly had my Garmin stolen before the start so was riding blind. Old skool! This didn't effect me and we were riding hard for around 1 hour before being bought back by the depleted bunch of around 80 riders. I rolled into the finish in this group!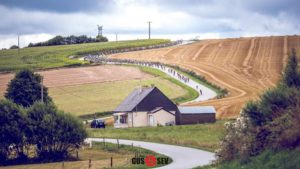 The next day saw a TT in the morning where I placed 19th. This moved me up to 20th overall on GC! I was happy and wanted to maintain this and potentially move up! The road stage was very hard. The grippy roads of the Brittany region were hit hard but I was coping. I'd made every split within the group and rolled into the finish in the once again depleted bunch to maintain my 20th overall. I was super chuffed with this as it was my first uci stage race and to get a top 20 is pretty good I've been told! I've now got Junior tour of Wales riding for the club and then the Phillipe Gilbert junior race for HMT before my season is over! I'd like to thank MDCC for supporting me this year!