Race Report – Delve Digs Deep in Cornish Cross
Mid Devon CC riders claimed podium spots at this weekend's Redruth Cyclo Cross event promoted by One and All CC
With overnight "storm" conditions making the ground conditions heavy going and in some places it was far easier to run than ride !
Jackie Shute continued her run of form claiming first place in the women's section. Whilst MDCC stalwart and cross ace Robin Delve claimed second place overall and first place in the 50+ section. Robin excelled in the muddy conditions and was beaten to the line by elite level mountain biker Ben Wades of Cree Cycles. Robin said "at last proper cross has arrived in the South West".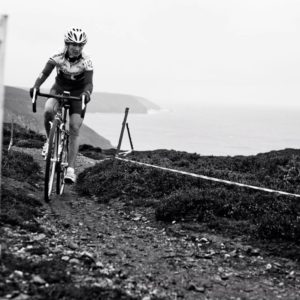 Next week Robin starts his international campaign racing in Belgium but hopes to return to defend last years win at the Mid Devon CC promotion at Torbay velopark on the 11th December.
Andrew Parker claimed third place and 1st vet 40 progressing steadily through the field after a slow start to the season. "Grand Dame" of cyclo cross Nicky Quant overcame the challenging conditions and continues her come back.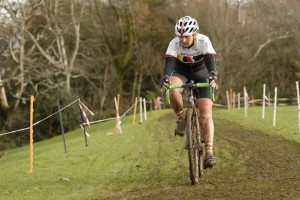 In other news self proclaimed "boss of cross" Alain Drury completed the event.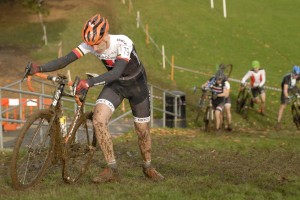 There were excellent results for the youth riders with Jack Nixon and Bethany Coates winning their under 8 races, Ed Sellwood third in under 12's and Dylan Gorrin fourth. Ross Pratt finished fourth despite being under the weather and competes in the South of England championships in two weeks time