Race Report – Colin Lewis Cycles Grand Prix
Sunday 15th May saw the third promotion of the CLC Grand Prix at the Velopark. The events gains in popularity everytime and this year saw more riders than ever take to the Velopark
Rides of note from the Mid Devon included a win and third in Youth E girls from Aine Graham and Honey Renton , 3rd Youth D boys Ed Selwood and 2nd Youth B girls Isabella Ashford
The Masters race saw Race Team member Ian Cullen in a three up sprint after being in a long break and taking second overall. Andy Perkins took 4th with Julian Pittoco 5th, Andy Hitchens 7th, Dave Johnson 8th and Andy Friend 9th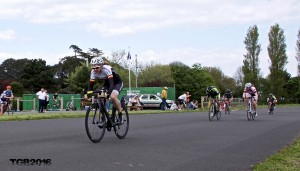 Jenny Corser took 1st in the Womens race – here is how she felt the race went down
 I was nervous for this race.  For almost a full 12 days prior to the race Id been on holiday climbing mountains in Norway on an alpine ski touring kit. Ive learnt this year, its probably best not to plan holidays if you want to bike race.
 It certainly wasn't good for the people that I went on holiday with. I wanted to race up the mountains to maintain my fitness. I didn't want to stop for endless lunch breaks. I wanted to do circuits up to the peaks and back. I didn't want to drink. I didn't want to go to bed past 10pm. I wanted to wake the whole hut up  at 6am to get into gym kit and use the somewhat rusty stationary bike in the basement for an hour. In short I wasn't much fun to be with.
In fact one of the people I went with has defriended me, as apparently the holiday had too much of a 'competitive edge.'
 However it may be that climbing mountains with planks attached to my feet  in pretty marginal snow conditions in Arctic Norway was good for me, if not for the dwindling numbers of my friends.
 The field was small on the Sunday evening race (where are all the women racers?), but it was pretty competitive. 
Brief synopsis- we went around and around, as you do at a velopark, and in the final, rather prolonged sprint I won.
 Would I have done similar if I'd drunk alcohol, had late nights, eaten loads and generally slothed on holiday. Probably not- but Id have a few more mates wiling to go on holiday with me again!
The 3/4 race saw Kenny Parker continue is impressive form with 3rd in the bunch sprint. Mark Coombe came 6th with Nick Weddall 10th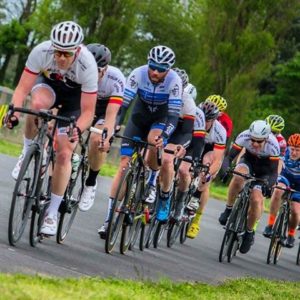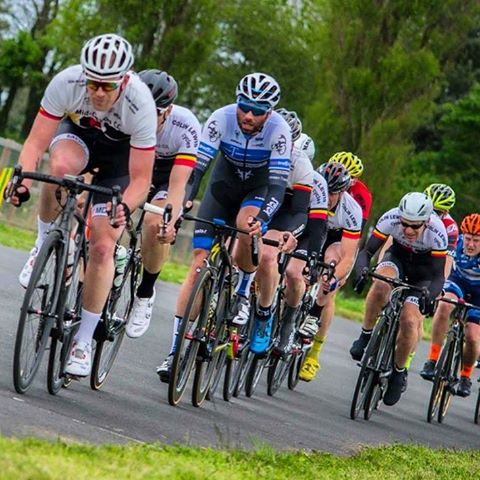 In the E/1/2  James Williams – from a 10 man break won in a race monopolised by Team Tor
More details here
http://www.torquayheraldexpress.co.uk/CYCLING-200-racers-compete-Mid-Devon-s-Colin/story-29297359-detail/story.html