Oscars win CX at Escott Park!
Oscar is cross boss !
The Buckfastleigh school boy emerged the winner from a packed cyclo cross event at Escot Park Ottery St Mary. The course was based on the parkland that surrounds the country house and featured a variety of terrain, tarmac, fields gravel roads and hills ! Several days of rain had soften up the ground a little, but with 18c temperatures the predicted mudfest will have will have to wait for another week. A record entry of 120 riders lined up for the senior event including 20 MDCC riders, with Simon Miles and Jim Murray making their debuts.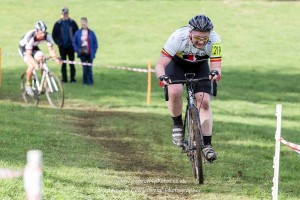 After the initial charge a small lead group of five riders gone clear but within two laps Oscar had pulled clear with former National Youth and Junior champion Luke Gray of Trek. Despite falling on the fast downhill corners Oscar eventually outpaced Gray and opening up a clear lead for the win.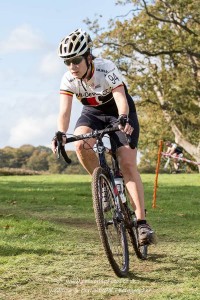 Andy Parker took third place overall and 1st vet over 40 , Robin Delve 10th and first Over 50's, James Bovey 12th and 4th veteran. Ali Hooper led the MDCC women's team in with 4th place.
Meanwhile in the youth racing Felix Fawn took 1st place in the U10 event, Sol Drury 2nd and Ed Selwood 4th. Jack Forrest was 3rd U14 and Keiran Colins 8th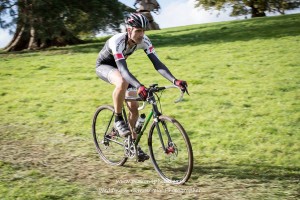 Cross racing is becoming really popular across the country, with new riders finding it a safe enjoyable introduction to racing. We hope to have secured a fleet of cross bikes for the MDCC challenge event on Saturday 6th December at Stover school – more info to follow on how you can get involved.
More pictures here https://www.facebook.com/pages/PASSION-4-PHOTOS/321623644521171