National Trophy Series – Killer and Jackie Season Update
We have just been to the last race in the National Trophy Series. This journey of 6 races started in September and led us to Derby, Irvine (Scotland), Milnthorpe, York, Crawley and the nearest race being Pembrey in Carmarthenshire Wales! Each race meant an overnight stay as it was impossible to get there on the day.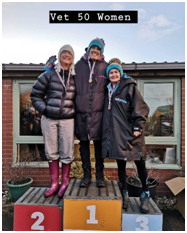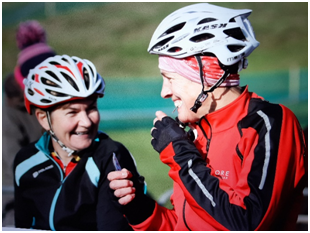 We both race in the Women Vet 50 category and are the only club represented by two, and sometimes three (Nikki Quant also) club members. The season started on a flatish dry course and finished in challenging cold, sleet and mud where a lot of running was essential. Both of us have had our own goals, but for both of us we wanted to try and race at every round which we did.
Killer's Season so far: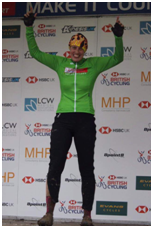 Having had a shoulder operation in March and then being of my bike for what seemed like an eternity, and then, on my first ride back off road I fell and sustained a fractured wrist; my first race was an eye opener to the pace of racing again, and I had set myself no other target than to finish. In the National Trophy series race 1, I was therefore pleased with a 5th place and no real mishaps. The season took off after that and I then had a third place and a podium and have followed this with four 2nd places which resulted in finishing the Series in Silver medal position. I also achieved the Leaders jersey going into the 5th race which I was very proud of. In the South West Championship I was 1st in the FV 50 category but was also pleased to finish 2nd female overall.
Jackie's Round Up
This season I decided to commit to the National Trophy Series and competed in all 6 rounds. I set myself a target of a top 10 finish and I managed 6th overall so I was really pleased. I have also competed in the South West CX league and so far have managed to have a 1st place, three 2nd places and three 3rd places, managing to be on the podium at every round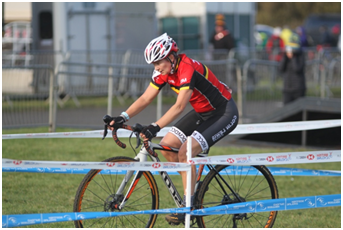 There is one more National race left in January which is the National Championships in Shrewsbury where we will both have our challenges and targets.
We wish to thank the club for their continued support and hope that in return we have two women representing the club, racing in our club colours at a top level. We both hope that it can help to inspire other women in the club and encourage them to get involved in cyclocross and even enter a race or two.
Killer and Jackie