Mid Devon Race Team – Skills Session and Planning Meeting – Two dates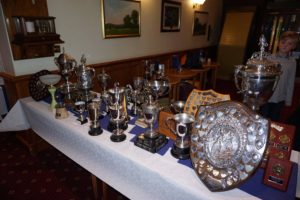 The fourth Mid Devon CC Academy Skills session will take place at the Velopark on Tuesday 16th January at 6.30 pm sharp and will last for around 90 mins. This is run by Mark Dolan and focuses on Anaerobic efforts mixed with Chaingang style rides and a mini race at the end.
This is open to anyone 14+ that has an interest in racing in 2018.The club is subsidising the cost for Youth/Junior and Seniors.
On Friday evening at the new Bovey Bike Cafe – what used to be the old auction house-  we are going to have a Race Team pre season get together. This is for everyone – regardless of discipline/age/category.
Location is here:
This will be an opportunity to plan for the season ahead, as well as discuss Rider Support. We'll also be looking to roll out a new scheme to encourage Event Organisers in 2018. All organisers for all race events in 2018 can claim back £50 vouchers for Colin Lewis Cycles. We are still looking for some help (mostly for Velopark) so if you are keen please let us know on the night!