Mid Devon CC Junior Race Team – Nationals Round 1
Hatherleigh Junior Road Race – Round 1
Four members of the Mid Devon Junior Race Team took to the start line on Sunday ready to compete against the top Junior riders in the country for National honours.
The event hosted by the South West region and allows local riders the opportunity to compete on home roads – sections of the course were used for the MDCC's own Primavera Road Race held at Hatherleigh the week before and the learning points from this would prove invaluable.
The course itself consisted of a rolling 30 mile large lap followed by a lap of a smaller finishing circuit and finished n the long drag on the Hatherleigh bypass. The most challenging part of the event was the weather with heavy showers mixing with the cold wind causing the temperature to plummet.
Callum Start had problems with his gearing as soon as the race started and had to withdraw from the event shortly after the bunch left Hatherleigh. The racing started at breakneck speed and the attacks came thick and fast on the opening lap of 30 miles, this put paid to the chances of twenty riders with the club's own Felix Whetter losing contact on the 1 in 6 climb back towards Okehampton.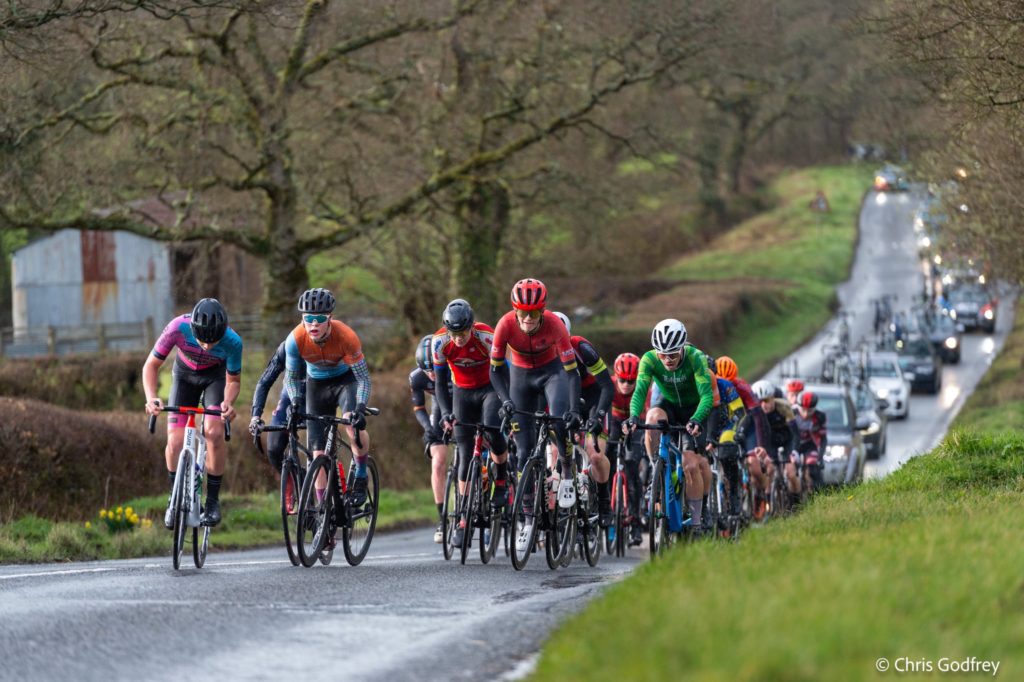 The racing settled down over the next lap but the winning move of six riders formed on the final ascent of the climb. The remaining MDCC riders Reuben Heal and James Pearcy were active on the font of the bunch trying to get back on terms with the leading riders. Over the closing miles the breaks lead stretched to 1 min 50 with Beeston RC's Mathew Cole claiming the win.
Reuben Heal finished in 21st and just outside the points and James Pearcy was 32nd all the lads gained from the experience and can move forward into the season with confidence.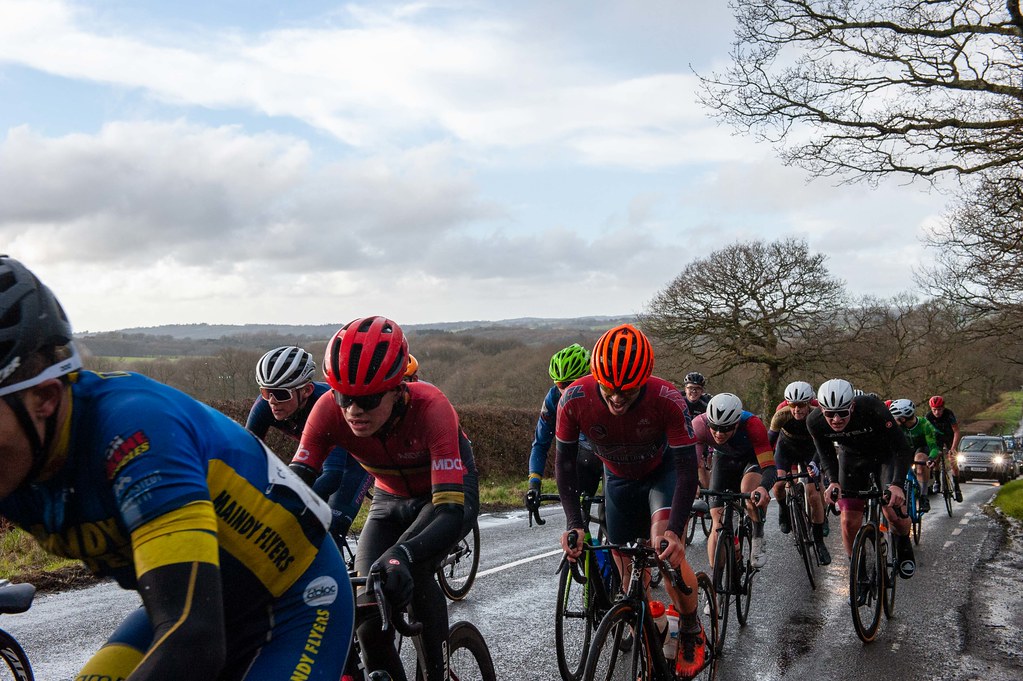 Thanks go to the riders parents and MDCC club members for their support in volunteering at the event which couldn't have gone ahead without them