Icebreaker Series Newport & Cannock winter classic MTB
Two Mid Devon Youth went to Newport velodrome on Saturday to try the ever popular Icebreaker Series. Now in its 10th year, the series comprises of 2 rounds of endurance based Omniums for youth riders. Each round includes scratch, elimination and points races for each category. Bayley (age 10) was in under 12 category and Grace Ward (age 12) was in the under 14 category both enjoyed the challenge finding it hard to get a good track position in a large field of riders at speeds over 24mph, both improved across each race throughout the Omnium.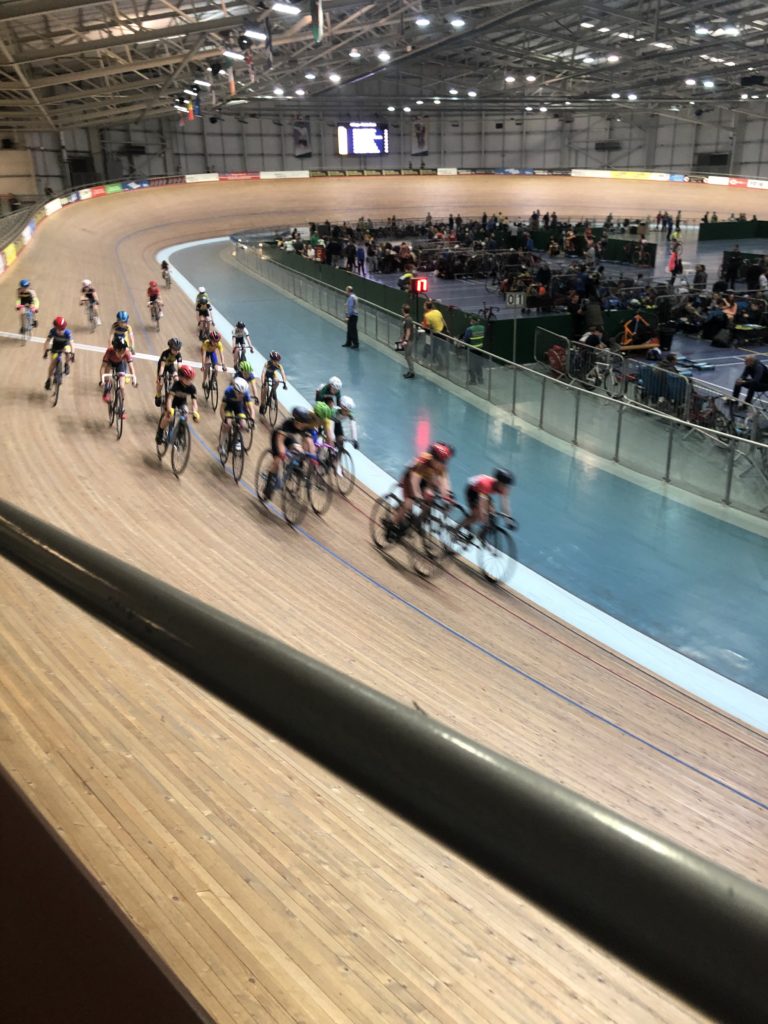 Both riders would like to thank Mid Devon Cycling club for supporting them with club bikes and South West British Cycling for the development training session before this event.
Cannock winter classic MTB
Sunday saw 3 riders start their MTB season making a long trip to Cannock for the winter classic. On a very wet and muddy course made riding conditions very difficult 2 new club members Anna Lane and Molly Lane both showed good early form along side Grace Ward coming straight off the back of racing on the track at Newport. All three rider are under 14's but at this event they are riding in the under 16's with riders 3 years older Anna came 3rd, Molly Lane 7th and Grace 8th this is great achievement from the three of them in a strong field.