Flying start to the SW series road and MTB
Mid Devon Cycling club welcome back racing at the Torbay Velopark for 2020 season for a early season test, with some of the best South, South West and Welsh riders across all age groups. Racing today was over two stages one longer race and one shorter race.
Mid Devon youth have worked very hard over the winter riders racing development and it showed today with a good number of racers taking part.Under 8 Boy's saw Ben Ward continue his winning ways from dominating the cyclocross season. Maddy Woodger came 2nd overall to new club mate Lauren Fox coming in 1st, Sister Eva Fox came 1st in the under 12 girls giving the Boys some good competition over the two races.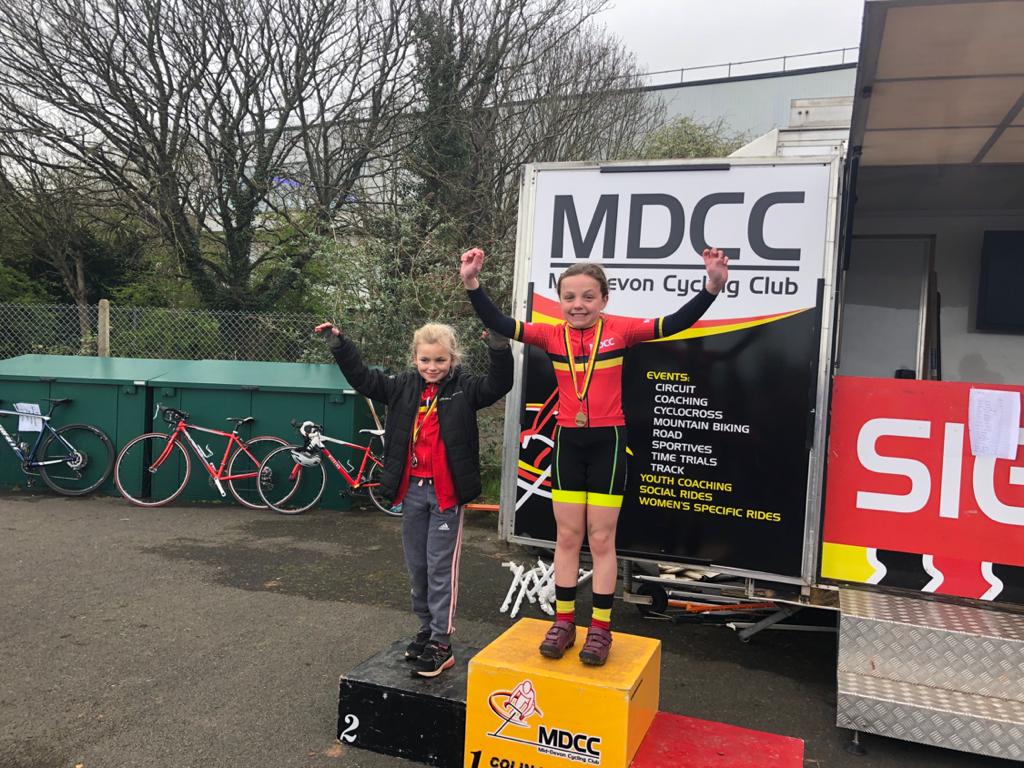 Birthday boy Jacob Start had the best result from the under 12's come in 4th in the second race to com 5th over all Edward Fraile-Whysall was 6th Bayley Woodger was 7th Under 14 boys Noah Thomas had a good day coming in with a second group both races.The under 16 boys saw a very competitive field of 35 riders Calum Starts had to very strong races coming in 4th and 8th saw him 7th overall. Other strong rides were from Archie Goodwin, Reuben Heal and Jacob Thomas.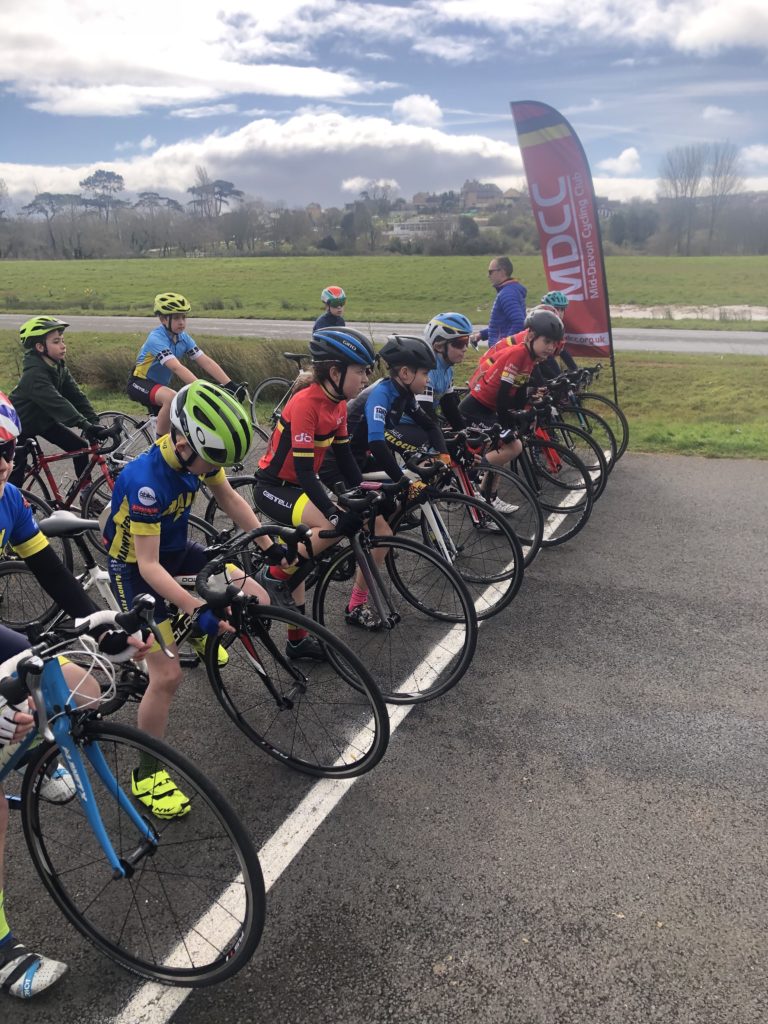 Sunday saw the MDCC MTB youth out in force at the first SW Series race at Woodbury Common. On a wet, slippery and long course. Under 8 Ben and Charlotte Ward had strong rides. Bayley Woodger came in 4th in the under 12 boys beating some strong riders. Molly Lane, Grace Ward and Anna Lane put in strong performances in a large field of under 16 riders. After a hectic start the 3 girls sat together for part of the first lap before splitting and completing a MDCC 1, 2, 3 in the Juvenile female category with Anna 1st, Molly 2nd and Grace completing the podium with 3rd. Overall they finished 1st, 2nd and 4th in the under 16 female field. Hopefully the girls will be off to Hadleigh Farm next weekend to compete in the first round of the National Series at the Olympic venue.