Cyclo-cross National Trophy Round 1
This weekend Moorways Leisure Centre in Derby hosted the first round of this year's HSBC UK | Cyclo-cross National Trophy – and after such an interrupted season in 2020/21, everyone was excited to get started!
Six Mid Devon Riders made the trip:
Veteran 60+ Robin Delve, Veteran 40-49 Martin Smith, Veteran Women 50‐59 Catherine Kilburn, Youth Under 16 Girls
Grace Ward, Youth Under 14 Girls Eva Fox, Youth Under 14 Boys Bayley Woodger
Gridding for Round 1 was random for all categories apart from the Elite/U23 Men & Elite/U23 Women's races, where the UCI rankings will take precedence. The Junior rankings do not come back into circulation until the 21st September,
Robin Delve started of the day for Mid Devon with a good start getting in to the front of the race. After lap 3 Robin had 3 other riders for company but managed to pull away from them with 2 laps to go and take the win taken the leaders jerseys in to the next round.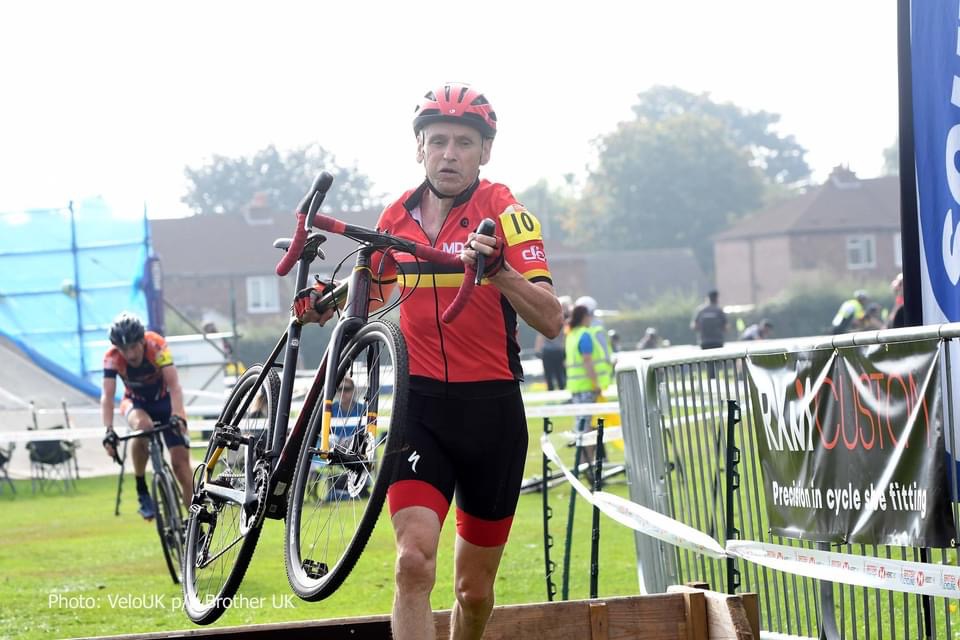 Martin Smith made his National Trophy debut in the vet 50 after recovering from a shoulder surgery 8 weeks ago he started 69th on the grid out of a 100 and he came 67th after hitting a stake with 2 laps to go.
Catherine Kilburn was next coming off a good MTB season that ended last weekend, with the temperature rising quickly throughout her race in sunny conditions, 8th place was great in a very strong field.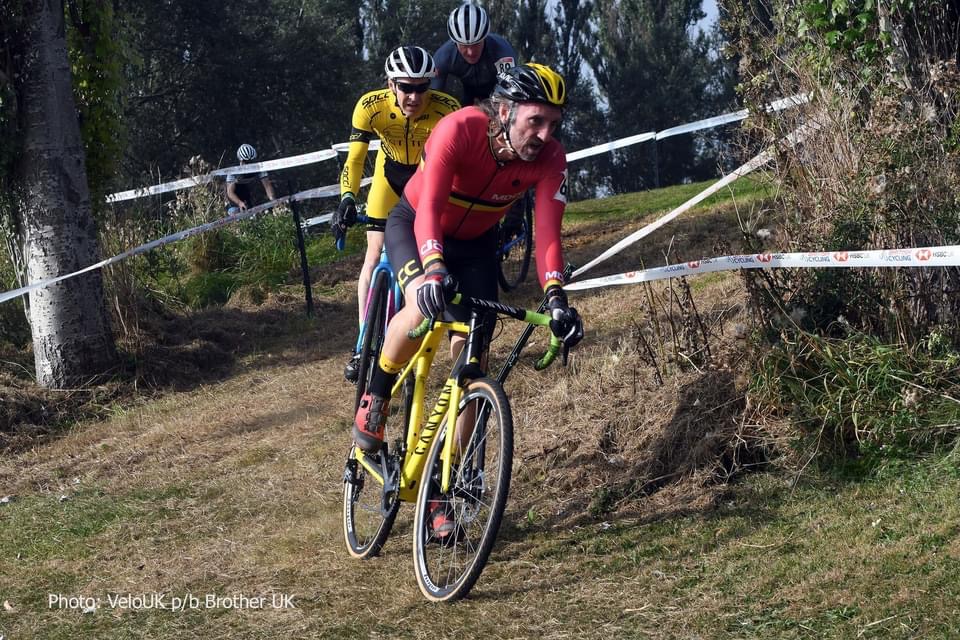 Due to very little cyclocross last year, this season saw a lot of first timers at this level. In the under 14's Eva Fox came into this race in good form, riding well in the national road race through the summer and taking a win in her 1st cyclocross race last week at Western League, in hot conditions Eva managed a 13th place after being gridded 21 place getting faster every lap.
Grace Ward has been traveling the country over the last 5 months riding the national MTB series. This was her first cyclocross race of the season saw her come in 43 after being gridded 59th.
Bayley Woodger started his first national cyclocross in the under 14's after a good strong summer season on the road and in time trails he was gridded in 60th place he managed to work his way up the field to 41st.
The other national rounds are:
Round 2: Westmorland County Showground, Milnthorpe, 9 – 10 October
Round 3: Callendar Park, Falkirk, 23 – 24 October
Round 4: Herrington Country Park, Sunderland, 20 – 21 November
Round 5: Cyclopark, Gravesend, 11 – 12 December
Round 6: Broughton Hall, Skipton, 15 – 16 January