Camelford Rideback – July 2021
Nearly 70 riders across the G to Social range met up at either Camelford for the 66 mile route or Lifton for the Social group 45 miler. Getting that number of riders and bikes to the start required 5 vehicles, 4 volunteer drivers and upwards of £800 in expenditure from the Dartmoor Classic proceeds.
A huge thank you to our volunteers, Becky Kelly, Chris Yalland, Jamie Horton and especially John Styles who gave up his whole day to follow the riders back and a severe mechanical on the Social ride was very grateful for his assistance.
Riders enjoyed the undulating and fairly fast course, especially the first 25/30 miles in near perfect weather. Then the heavens opened and if there was a dry square centimetre on anyone I'd be surprised. The 8 route masters did an expert job in sorting the cafe stops and getting all their group back to Abbrook in good time.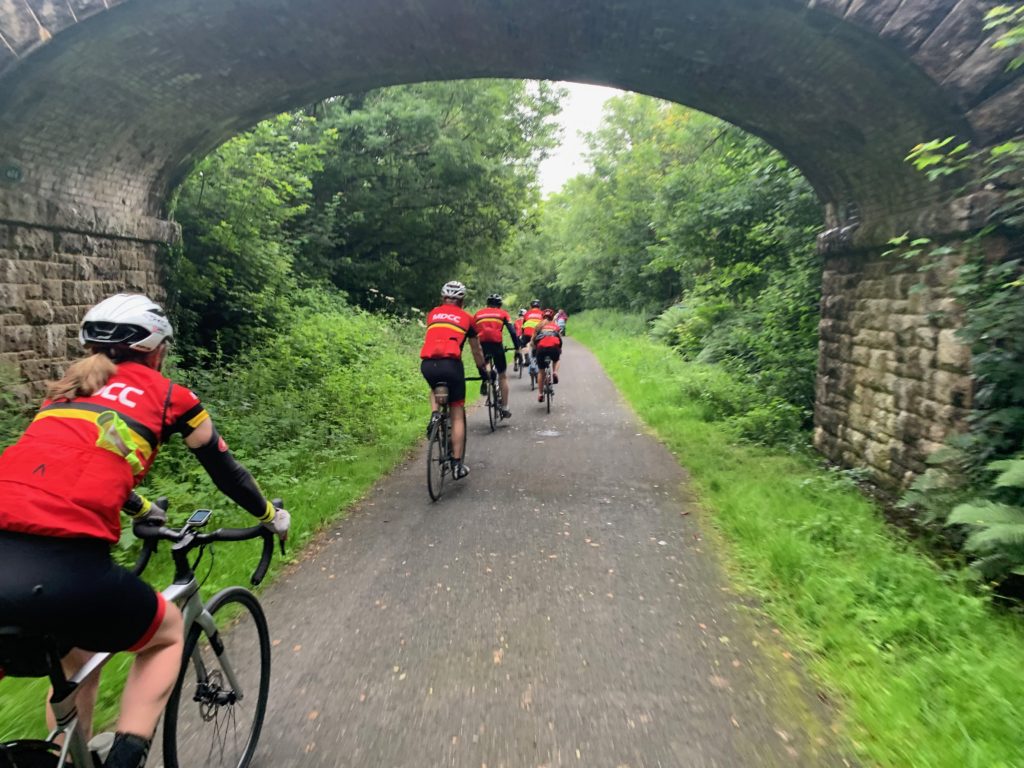 Well done everyone, as one rider said at the end: "Thanks to everyone involved in organising, supporting and participating. Proud to be a member of a great club and lovely bunch of people."
In normal circumstances we will look to do this all again around March/April 2022. We've previously covered the compass with starts at Looe, Lyme Regis, Glastonbury, Barnstaple and now Camelford. Ideas for the next start place with a good 65 mile ride please let us know.