Bayley Woodger Youth Academy season update
RTTC NATIONAL YOUTH CHAMPIONSHIP FINAL (FOR THE G.H.S. TROPHY)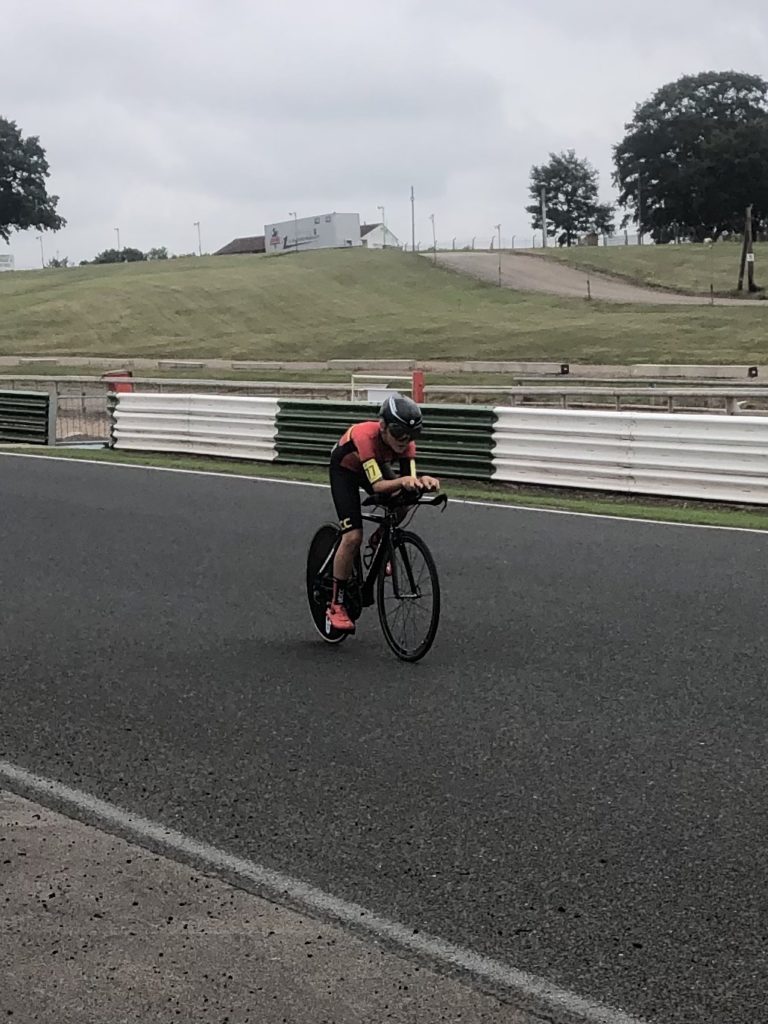 Bayley Woodger rode in the RTTC National youth championship final for the G.H.S. Trophy for riders age 12 at Mallory Park Race Circuit, Leicestershire. The championship was started by George Herbert Stancer 10 Mile Time Trial Championship is named in tribute to a man of many talents. George Herbert Stancer or GHS as he was known, in his early years was a nationally renowned performer on both cycle and tricycle holding both titles & records. Throughout his career he was a leading administrator of the sport, taking over the presidency of the C.T.C. in 1920 at a time when the membership was only about 8,500. Almost from the day he took over the membership started to grow again, and he had the satisfaction of seeing it rise to over 50,000 before his retirement in 1945. GHS was also for several years editor of cycling magazine and he continued to be active in the sport until his death in 1962. After his death a trust fund was established with aim of promoting and encouraging participation amongst the young. To this end the National Schools 10 mile championship was formed and later adopted by the RTTC in 1970.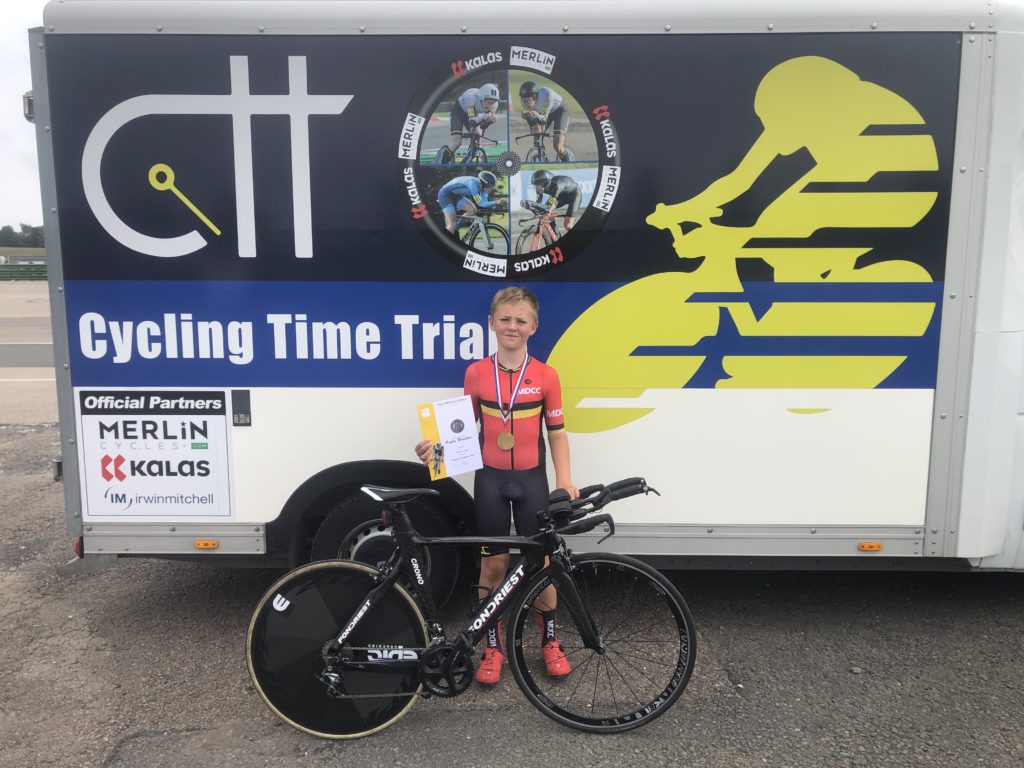 Bayley placed 2nd and knew the time he needed to beat before he set off. For the first half of the ride, he kept time to within 10 seconds of the lead but then found this pace hard to hold in the latter part of the race coming in 1 minute slower than the winner.
Bayley has been riding TT's for just 3 months following his 12th birthday in June and has been training hard for this event. This has included excellent coaching support from his coach Martin Burrows of KoM Coaching and competing with the support of the club in the Mid Devon Cycling Club Time Trials held in the Teign Valley as well as travelling to compete in Cornwall.
Achieving 2nd in the National Championship following just three months of riding this discipline is a huge achievement and Bayley wants to thank everyone that has helped and supported him across all disciplines since he started racing 5 years ago aged 7.
Tomorrow he moves up to an "under 14" in a cyclocross race in the central league at Silverstone before undertaking his 1st national cyclocross trophy race in Darby in 2 weeks time.