MDCC Totnes Vire – National A Stage Race
Plans are well underway for what will surely be one of the best Totnes Vire Race's in many years. The event takes place on the weekend of the 28th/29th March 2015. Now in its 43rd year, the 3 stage, 2 day race has been promoted to National A status for 2015 making it the most prestigious event in the South West Racing Calendar. This years event is sponsored by the Dartmoor Classic the Mid Devon's own Sportive – widely acknowledged as one of the best run Cyclosportive's in the country.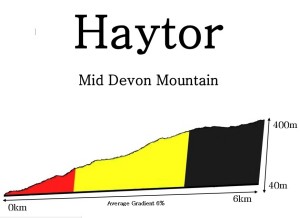 The "Queen" stage on Sunday concludes with a showpiece summit finish on Haytor, one of the classic climbs onto Dartmoor. "It's a bit iconic now" said Ken Robertson Event Secretary from the promoting Mid Devon Cycling Club. "We could have finished the stage on the Bovey Bypass and it be relatively anonymous but with it being on Haytor which the public will remember from the Tour of Britain, its really going to raise the profile of the race. We think it will give an opportunity for some really exciting racing because of the length and severity of the climb"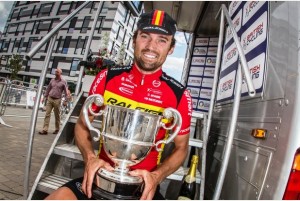 The Mid Devon Cycling Club has produced many top riders over the years and one of the most famous previous winners returns to Totnes Vire this year with his new team. Elite Road Series Champion Yanto Barker will headline ONE Pro Cycling, a new British, UCI-ranked team set up for 2015. Barker is one of five former UK Youth riders among the squad's 12-man roster, which also includes ex MDCC rider Tom Baylis in his first season as a senior rider.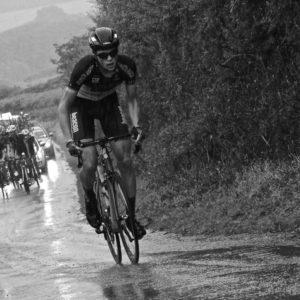 Tom's brother Seb Baylis another MDCC protégé is also riding as well as James Davey whose meteoric rise through the categories last year sees him riding for Velosure Starley Primal in 2015.
The race begins on Saturday morning with a "puncheur" friendly road race around a rolling loop in South Brent. This is followed by a fast paced Criterium 2nd stage at the Torbay Velopark. The Sunday stage has 3 laps of a circuit through the Teign and Wrey Valleys, with 3 ascents of the local favourite Doccombe climb rising out of the Teign, followed by the finish on Haytor.
"We're really excited by the quality field that we are attracting" said Robertson. "While on the road the riders will have a motor cycle escort from the Devon & Cornwall Constabulary plus motor cyclists from the National Escort Group. There will be medical cover provided by the South West Ambulance Services Trust. Major junctions will be manned by accredited marshals who in the interests of safety are empowered to stop traffic while the race convoy passes"
"The Mid-Devon Cycling Club would like you to feel free to come along to watch the riders in action and to give them vocal support and encouragement."