MDCC promotes the South of England Cyclo Cross Championships
On Saturday 6th and Sunday 7th December Stover School Newton Abbot hosts the South of England Cyclo Cross Championships. An event organised by Mid Devon CC's Kris Pratt and the South West Cyclo Cross league.
Cyclo Cross is a fun, safe, off road cycle sport, that requires bike handling skill aswell as all round fitness. Over the last five years the Mid Devon CC has built its reputation as one of the leading Westcountry clubs with good results and even better participation.
We are keen to see as many club members as possible engaging with the sport and believe that the weekend of racing has something for everyone!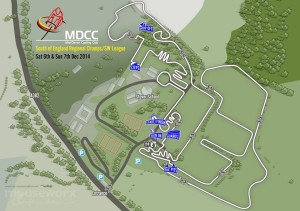 On Saturday morning South Dartmoor Schools Sport Partnership will be holding a schools event which will provide an introduction to the sport for local children.
On Saturday afternoon there will be coaching and intro racing available for adults – we've even tracked down a fleet of cross bikes for everyone to try the sport out. With club members already signed up for the Mid Devon CC v Colin Lewis Cycles challenge !
Sunday is the Southern champs attracting the best riders to the South West with action from all the age groups. We are keen that all the club runs stop off at Stover and build on the atmosphere at the event – think beer frites and mayonnaise and some subtle music..
See the events time table below