Club Rideback from Glastonbury
Glastonbury to Cranbrook – Sunday 3rd April
This is what our membership thinks of these events:
"Thanks to anyone involved with organising and supporting the ride. We are blessed to have such rides – and so much else for our very modest membership fee. These ride-backs are always brilliant – and something that we couldn't replicate without the club financing it and volunteers giving their time. A Brucie bonus today was the weather (after last year's drenching in the 2nd half)."
The recent poor weather and high level of Covid cases had left many riders a little apprehensive about doing this 70 mile ride.
Throw in a fine day, albeit a very cold start, with little wind and those worries soon disappeared and although we regularly offered the comfort of the supporting vans they remained largely empty.
This was a relatively easy route that we rode almost exactly 3 years ago. Back then the first cafe stop was very slick and the second not so. This time it was the complete opposite but after a an 0900h start all were back by 1710h.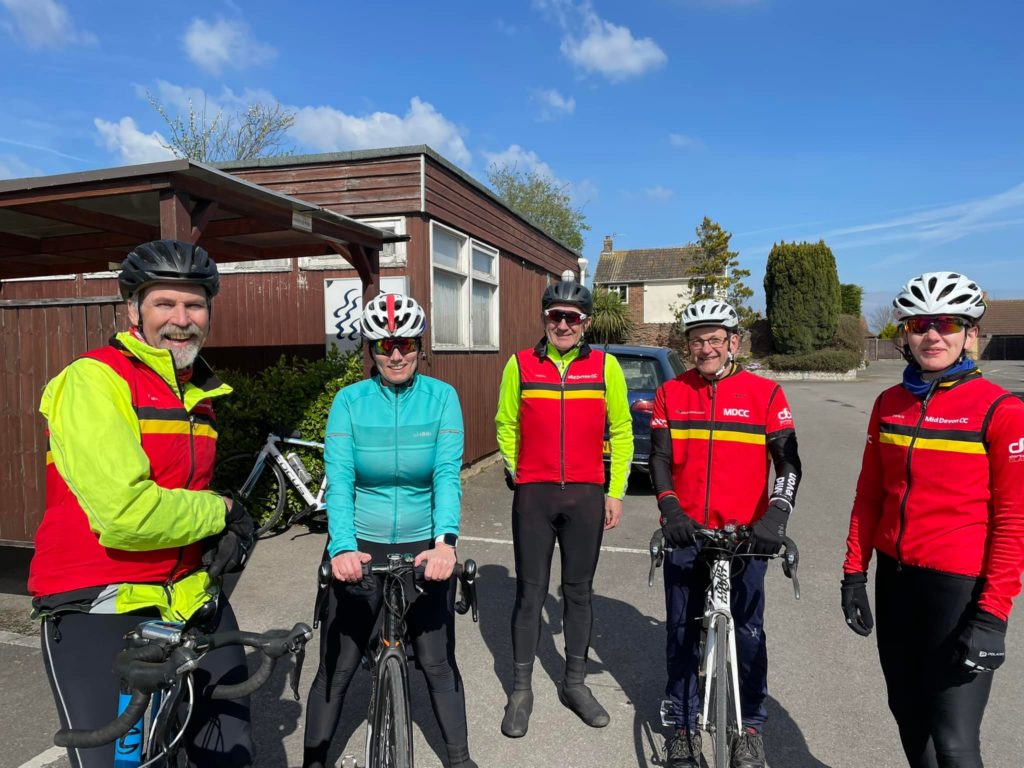 At the start we held a minute silence in memory of Roy Hopkins who had passed away the day before. His son Roger was still there with a van to take bikes to the start, thanks you Roger and sincere condolences to all the family.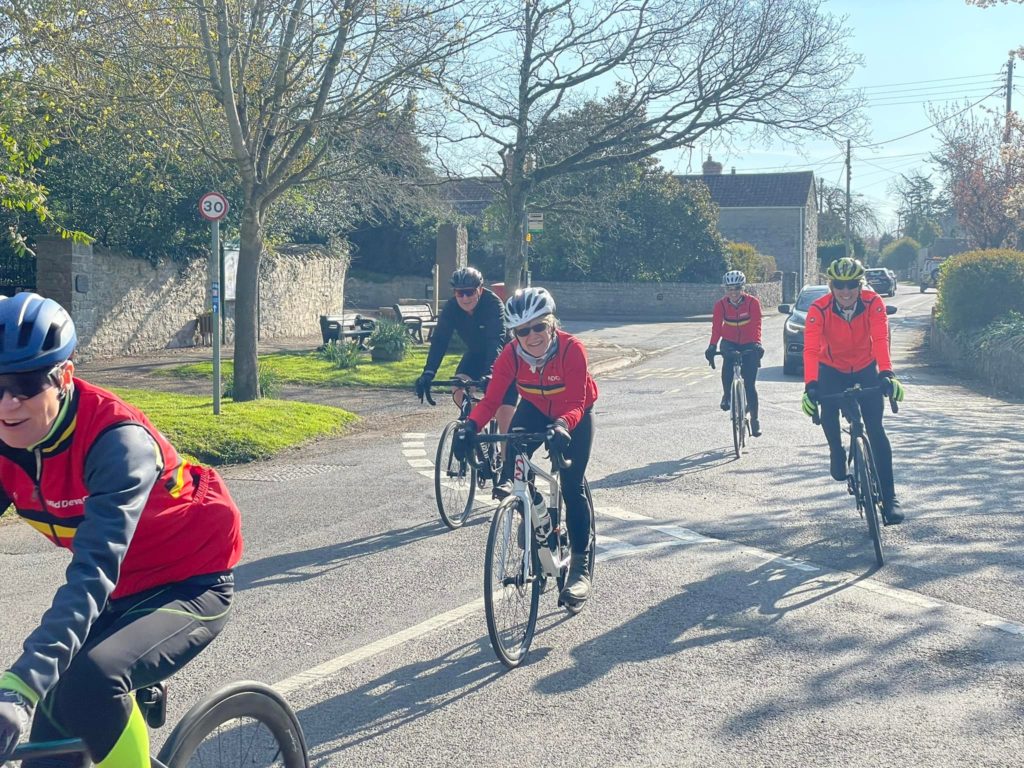 The support vans met the riders at about 10 mile intervals but were mainly redundant. The fast riders who had decided to do one stop lost their way around Bridgewater arriving at their Taunton cafe stop about 40 minutes late but the venue made it all worthwhile.
Around 40 miles our 9 groups had to make their way through road closures and 700 runners in the Taunton Half & Full Marathon.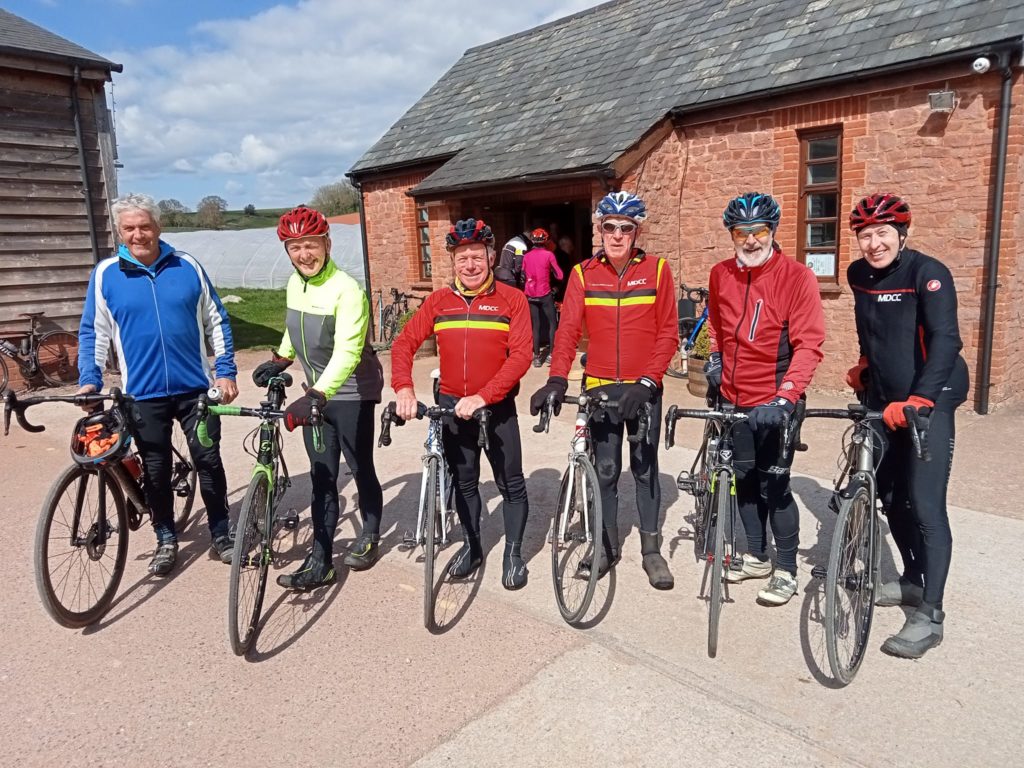 The whole day was provided free, as part of their membership to 70 riders who all agreed it was a greta day out and another example of why we are all members of this great club.
A huge thank you to all who helped out to make the day such a success.