Torbay Velopark 11th & 12th November
Information
Mid Devon Cycling Club 4th round of the National Trophy Cyclocross at Torbay Velopark on 11th & 12th November. This is the Second time for many years that the South West are hosting this event which will be held at Torbay Velopark where we have purpose built cyclocross features funded by Mid Devon CC and British Cycling back in 2022.
The event will see around 500 entries and over 2000 people bringing approximately £155k to Torbay.
Volunteers opportunities We need all the Mid Devon Club and SW clubs to play a big part in this spectacular event. If you are able to support please email Rob@middevon.cc
Follow on social media: Facebook and Mid Devon CC (@middevoncc) • Instagram photos and videos
Sponsorship Opportunities:-
Sponsorship opportunities are still available if any one whats to get involved, Sign all over the course £250 Race Numbers £500, Scaffold Bridge £800, 4 x 3m x 1m banners plus up to 8 Feather flags required Steps £200 4 x 3m x 1m banners required Barriers £200 Rollers £200 6 x 3m x 1m banners required Chicane £150 – 4 x 3m x 1m banners required Corners of the course £150 4 x 3m x 1m banners required Single banner on course £50 1 x 3m x 1m banners required Name a section of the course £200 Name a Zone Colour Area £500 4 x 3m x 1m banners required Event village opportunities contact for more information. For more information please contact Rob@middevon.cc
We are also looking for podium prizes Sponsorship per age group as well.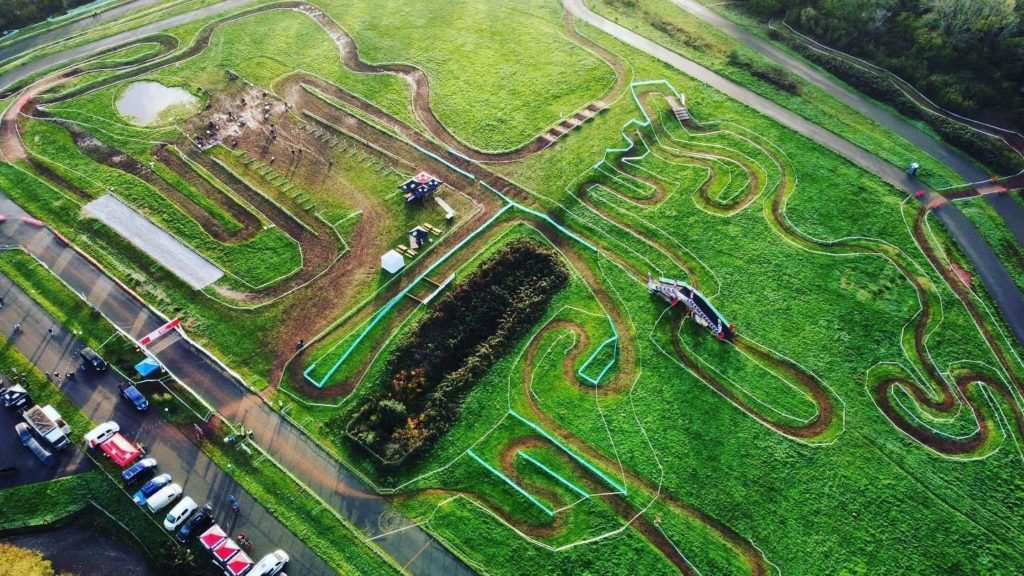 Frequently asked questions:
Will it be the same course as 2022? 90% will be the same, we have been looking at the pits area where it got muddy!! (more info to follow)
Where is Torbay Velopark? Torbay Velopark, Penwill Way, Paignton, Devon, TQ4 5JR
How do I register to race? British Cycling Cyclo-cross National Trophy Series 2023/24 Round 4 Events – British Cycling
Once I have enter when will I know if I have my place? About 48hours after enters have closed on 31/10/23 @23:55
How will the parking work? We are working on this and more info will come out closer to the event.
Will there be a water supply? We have a small amount of water available so best to bring your own like 2022.
Team Parking? Yes we will have Team Parking more information on this will come out closer to the event
local information:-
| | |
| --- | --- |
| Nearest Airport: | Exeter Airport 48.1km |
| Nearest Railway Station: | Paignton railway station 1.1KM |
| Nearest Hospital: | Torbay Hospital, Newton Rd, Torquay TQ2 7AA 11.4KM |
| Nearest Camping: | Beverley Bay – Caravan Park 1.1KM |
| Accommodation: | |
| Premier Inn Paignton Seafront (Goodrington Sands) hotel | |
| The genuine Goodrington Lodge | |
| Travelodge Paignton Seafront | |