Grace Ward – Season Update
Youth rider Grace Ward has been stringing together some impressive results on the national and local stage recently. Grace updated us on her recent exploits:

" I went to the National XC Series Rd 2 in Monmouth on the 3rd July, it was a tricky course in difficult conditions, the wet weather made the riding super technical and slippery matched with high temperatures making the long climb a real hot lung buster, I was pleased with placing 12th on the day even though the course didn't suit me and enjoyed the weekend.
Next weekend was the SWXC Series at Minehead on the 11th. It was a great round of the series with a really well designed course, a really long climb to start with and superb single-track weaving through the woods all the way back down, the weather conditions played a pivotal role in the outcome of the race as the usual summer downpours made the riding super slippery and hazardous, unfortunately I was taken out by another rider sending me over the bars and causing some damage to myself and bike, I still managed to finish the race in 2nd place so was pleased to make some time and positions back. Luckily, I'm ok and looking forward to more racing soon!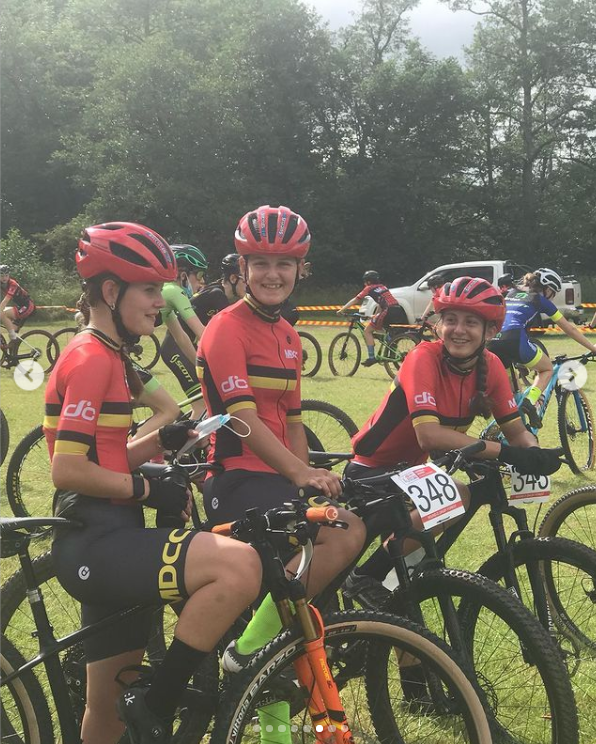 This is my first proper season as a National rider and I'm still finding my feet, their is still room for improvement and i need to cut out mistakes which will come with more races, I'm looking forward to the National Champs in Plymouth in two weeks time, hopefully we will be lucky with the weather as every race this year has been wet."
Well done Grace!